My preschooler, like my other two has a great love of books and reading.  She not only wants to be read to, but will "read" on her own, as well as actually read simpler books with me.  We have some favorites that I would like to share.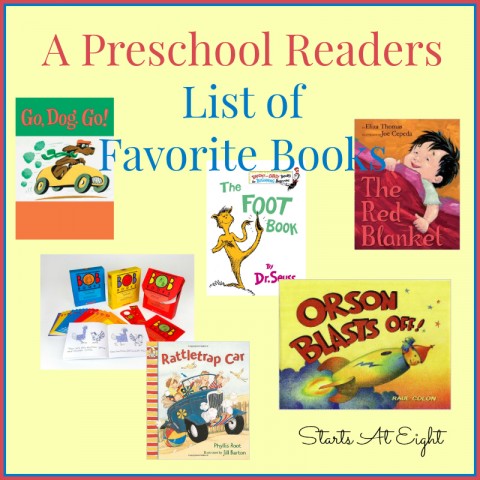 Preschool Readers
Read Alouds:
Easy Beginning Readers:
The Bob Book Series is one I have only used with my preschooler, Ava.  She has enjoyed having small sized books to hold and read.  They are short, and build on each other so it has been nice for her while gaining early reading skills.
All of my children learned to read with so many of the Dr. Seuss books, but The Foot Book, and Go! Dog! Go! were among the best ones in my opinion.  The Foot Book covers some useful basics like left, and right. Here are 7 activities for The Foot Book. The same with Go! Dog! Go!, the repetition of words like dog, in, out, up, down, stop, and go make it a great book to reinforce some simple words.
Other Book Favorites: