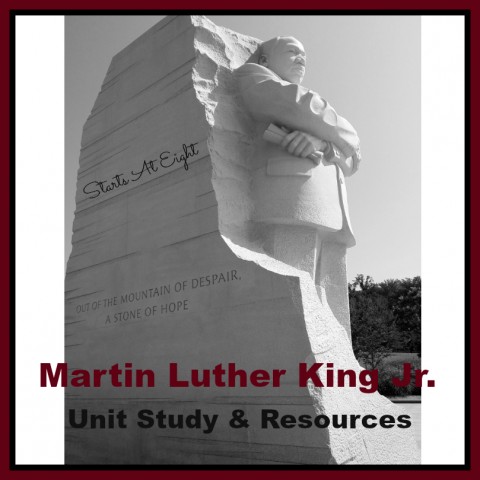 Last year around this time I compiled a list of Martin Luther King resources, most if not all of them are free resources and printables. All of the links are currently working and offer a wide range of activities for all ages ranges. Things like color by number, an animated biography, a web quest, a great book list and more.
This year I have found a few new things to add that we are either using this year, or holding on to for use in the future.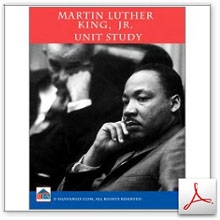 Martin Luther Kin Jr. Unit Study
Lesson Plans In This Unit Include:
Jim Crow Laws (Grades 6-12)
Dr. King's Life and Times (Grades 3-12)
The Montgomery Bus Boycott (Grades 3-12)
Letter from Birmingham Jail (Grades 6-12)
I Have a Dream (Grades 9-12)
Jim Crow Laws II (Grades 9-12)
Memphis (Grades 3-12)
The Final Conflict (Grades 9-12)
We are currently using this unity study. We like using unit studies that are computer based. The Internet is a vast resource and a great advantage that has come with computer technology. This study is organized well and every link we tried was working! (Which if you use these types of unit studies you know isn't always the case) While there are 8 separate lessons in this unit, we are only covering 3 or 4 of them at this time, including Jim Crow Laws, Dr. King's Life and Times, I Have a Dream and then either The Montgomery Bus Boycott of Letter from Birmingham Jail.
---
We are taking advantage of a live class this year that highlights the following things:


Happy Birthday, MLK will highlight MLK's life, and talk about why he is famous, and why he is important to America's history. This includes:
Where was he born & How was he raised
What kind of work did he do
What was happening in America that made him get involved in helping fellow black Americans
What important things did he accomplish
We also purchased the companion lapbook that our younger two (ages 6,10) will be putting together to reinforce the material.
---
Our older daughter Chloe will be watching a History Channel Special called KING.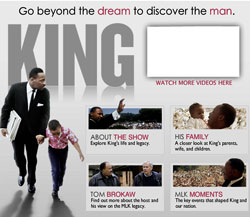 King is an unforgettable 2-hour documentary event which tells the epic story of one of the most important figures in American history, Dr. Martin Luther King, Jr.
With veteran journalist Tom Brokaw, this program commemorates the life and legacy of Dr. King. King re-lives his remarkable journey for civil rights: from his key leadership role in the bus boycott in Montgomery, Alabama in 1955, through his rise as a world figure, to his tragic assassination in Memphis in 1968.
Conversations with his close confidants including Andrew Young, John Lewis, Harry Belafonte and rare interviews with family members provide a rich portrait of Dr. King's life. King presents a retrospective and insightful exploration of this extraordinary leader, retracing his journey and examining the indelible mark he left on the nation and the world.
Besides airing this great documentary, the History Channel also has a page dedicated to Martin Luther King, including many great video clips, and articles.
---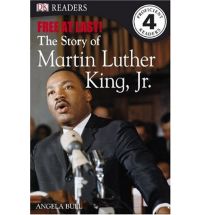 Join Literacy Central for free and you gain access to an ever growing library of books for ages 10 and under.
"All of the books available for online reading are children's picture books appropriate for children through age ten. There is a mix of fiction and nonfiction, a range of authors, and an equal balance between read-alouds and books for independent readers. We'll be adding news books every month, together with special seasonal offerings."
Then you can enjoy many books about Martin Luther King Jr.
---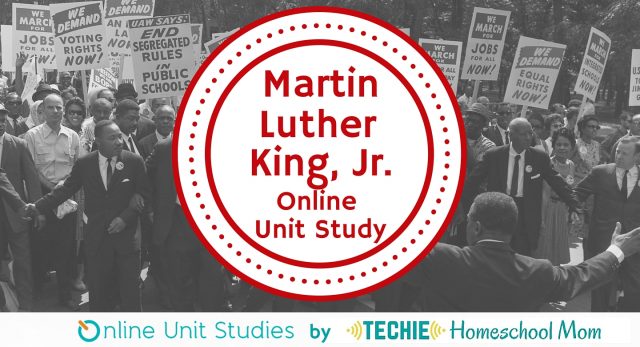 ---