Today the schools, banks, mail, and many other business are off in honor of Martin Luther King Jr Day. Each year for the past 4 years we have honored his memory by organizing a food drive on this, our day off. So last week we put fliers in mailboxes, and today we went out collecting the food to be donated.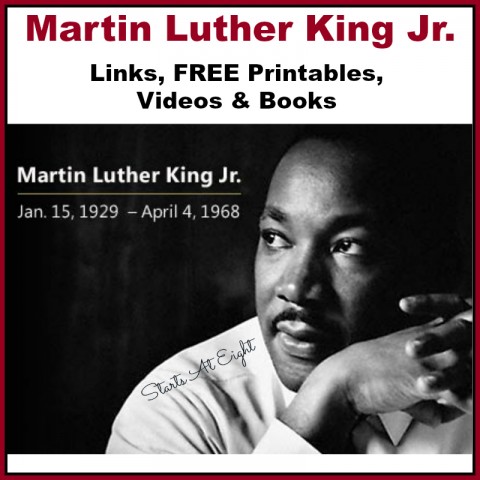 Besides just doing something for our community, we also talk about who Marin Luther King  Jr. was and what he stood for.
Free Martin Luther King Jr Resources
This is a short (under 5 minutes) video biography of Martin Luther King Jr. life, as well as a written synopsis.
Over at Activity Village they have some great elementary age printables, and craft activities.
Martin Luther King Jr Unit Study & Resources – a post includes videos, books, a unit study and more!
Here is a simple color-by-number for younger children of Martin Luther King Jr. as well as an animated story of his life for younger children.
An animated biography of Martin Luther King Jr., including an explanation of terms like segregation and Jim Crow laws.
Speaking of explanation of terms, here is a quick worksheet of important terms
There are many links to quizzes and activities here at Family Education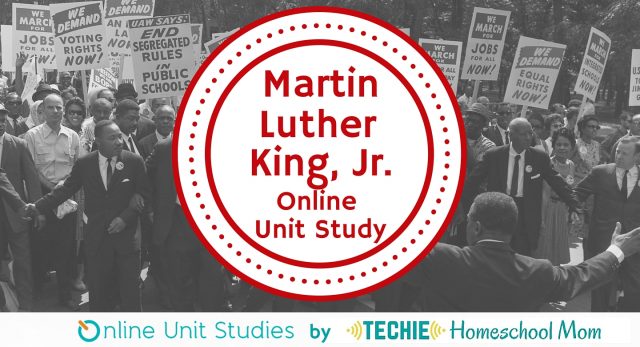 For older students here is Martin Luther King Jr. actual I Have A Dream Speech
A list of important quotes from various speeches and letter of Martin Luther King.
Great information and printables from Enchanted Learning.
National Geographic Kids Life in Pictures of Martin Luther King Jr.