Having been through the Kindergarten and 1st grade years 3 times now I know how fast you can run through supplies with them!  Between workbooks, crayons, paper, and fun activities,  it can really add up. I am excited to be participating in the iHomeschool Network Back to School Toolkit Giveaways!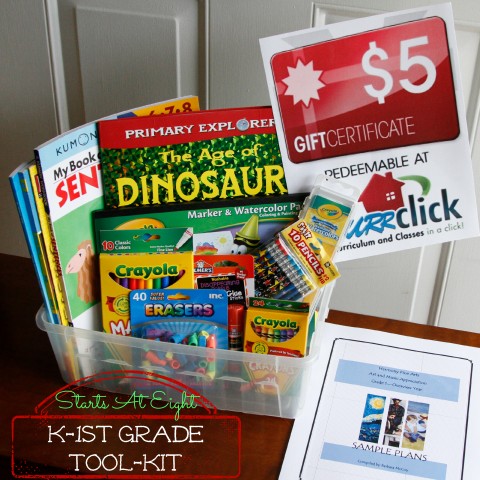 This post includes affiliate links and is sponsored in part by Currclick and Harmony Fine Arts. Please see my Disclosure Policy for more details
My basket includes a plethora of things for your Kindergarten/1st grade aged child.  (Container not included) It is valued at $75 and includes:
Math and English/Grammar Workbooks: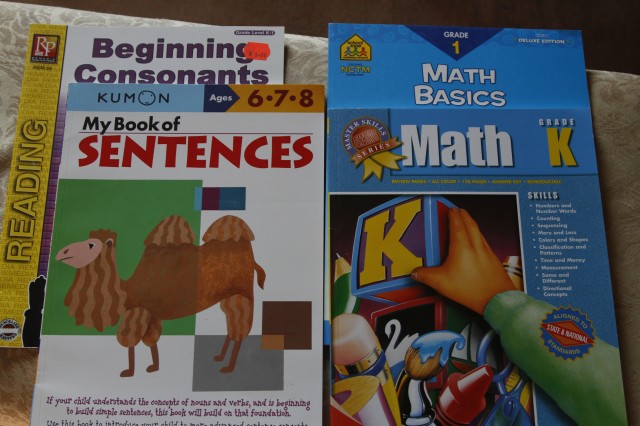 Kumon – My Book of Sentences (ages 6,7,8)
Remedia Publications – Beginning Consonants (Grade Level K-1)
School Specialty Publishing – Math (Grade K)
School Zone Publishing Co. – Math Basics Deluxe Edition (Grade 1)
---
Science Fun: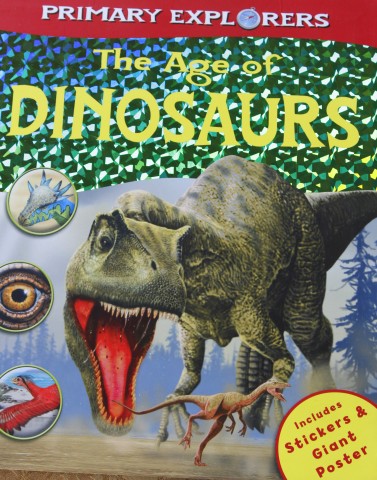 Primary Explorers Book – The Age of Dinosaurs – Includes Stickers & a Giant Poster!
---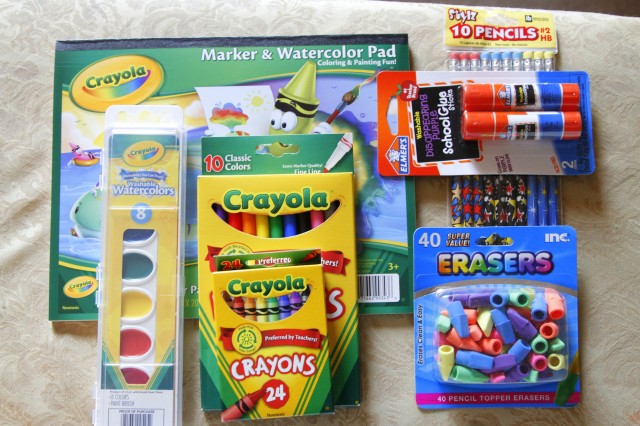 School Supplies:
Not only are these great basic school supplies, but they are also many of the supplies you will need for the next prize in this basket….an awesome art/music curriculum!
Pencils
Erasers
Glue Sticks
Crayons
Skinny Markers
Water Color Paints
Marker/Watercolor Pad
---
Great Sponsor Gifts:
Currclick Gift Card
As part of this giveaway Currclick is including a $5 Gift Card to their site. You may not think that $5 goes too far, but at Currclick their prices are already affordable and $5 could get you well on your way to that extra piece you were looking for to round out your homeschool plan this year!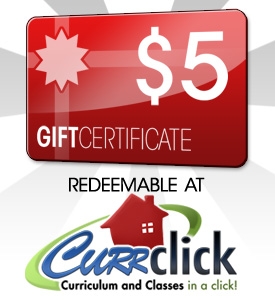 If you haven't yet checked out all the affordable resources over at Currclick.com I highly suggest you do!  From freebies to printables, unit studies and even online classes, they have a host of things to offer in genres from science to language arts.  They are having a Fall Open House which would be a great opportunity for you to get familiar with all Currclick has to offer.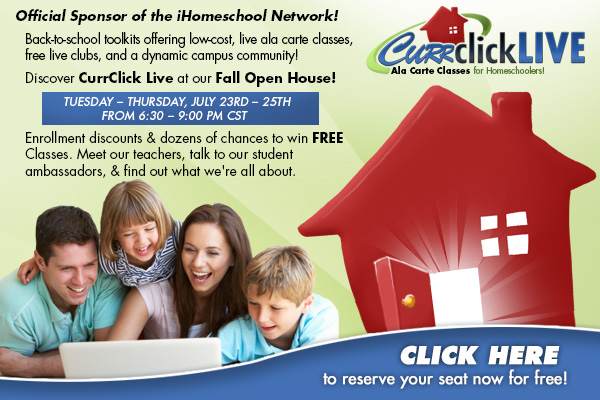 Harmony Fine Arts: Grade 1 Overview Year
Barb over at Harmony Fine Arts has included an awesome Grade 1 Art and Music Appreciation Curriculum.  This is the one I hinted at above 🙂  This is an overview that covers a sampling of artists and composers such as Pierre Renoir, Mary Cassatt, Antonio Vivaldi, Johann S. Bach, Wolfgang A. Mozart and more.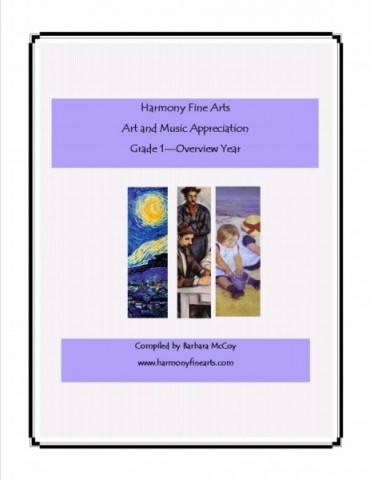 ---
---
iHomeschool Network Back to School Toolkit Giveaways!
Now that you have checked out my basket (AND ENTERED TO WIN IT) I have even more great news…..there are 34 other baskets being given away! Check out all the great iHomeschool Network bloggers who are offering a variety of "Toolkit Baskets"!