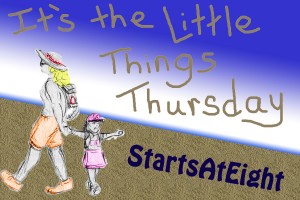 Over the years Chloe has always been disappointed that as the "big" sister, her siblings have not been all that responsive to her constant offers of help and support.  She could be so much help to me, in theory, but neither Jayden or Ava have really let her be of help to them.
Recently, I have noticed Ava being more responsive, not only to Chloe but to me as well.  She has become more of a lap buddy and more attached to wanting her siblings around, not only to let them help her sometimes, but as playmates as well.
The other day Chloe and I were hanging out in the living room.  Chloe was gently rocking in the kids rocking chair.  Ava just walked over, climbed into Chloe's lap and snuggled up.  It was so sweet to see her want to be with Chloe, as well as to see how pleased Chloe was to have her.  Chloe snuggled her in and said "I love you Ava."  Ava responded back with the same.  Then she was down and off and running again!  But those few seconds were frozen in time, for both Chloe and myself.  It was one of those sweet little glimpses of the two siblings bonding, and of Ava opening herself up to Chloe a little more.
Please join me in celebrating the "Little Things" that make this crazy journey called "Motherhood" all worth it in the end!  Add your link to the Mr. Linky and then leave me a comment. I would love to hear from you!
Mister Linky's Magical Widgets — Auto-Linky widget will appear right here!
This preview will disappear when the widget is displayed on your site.
For best results, use HTML mode to edit this section of the post.