Since I have a teen in my house for the first time, who is taking us through the high school years for our first time, I decided to give you a look at homeschooling through the eyes of a high schooler.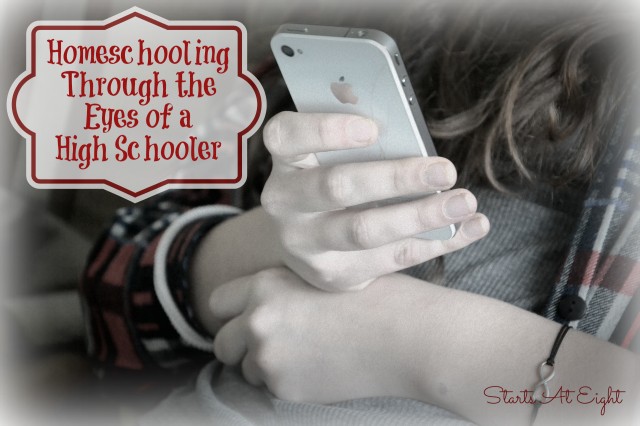 We are going to do it as much "in real time" today as we can. The plan is to have her snap cell phone photos (because that is how this teen sees her life – through a cell phone) throughout her day today! I will post them first to social media, and then on here with a little more text detail!
So stop in and see what my teens homeschool day looks like.
Chloe rises before I do to get her most hated subject –MATH– out of the way! Yes it is dark in her room. She insists on killing her eyes in the early morning by doing her math in the dark.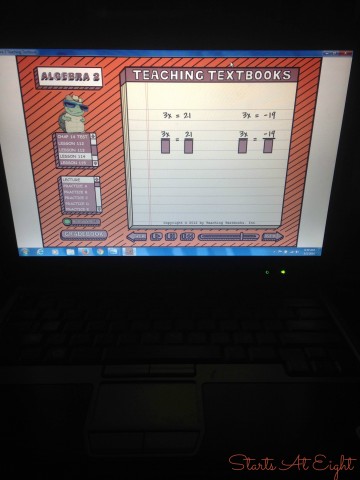 If you want to hear more about our math journey, or Teaching Textbooks, here are a couple of places to do that:
You might start to see a theme in the "academic" photos she shares.  Most of her formal work is done at her desk with her computer in front of her.  It allows me to be more hands off and her to get solid teaching for high school.
Science occupies 3-4 days of her week depending on how much reading from the textbook is assigned for that lesson.  We are using DIVE Science for high school.  If you want to hear more you can check out How I Teach Homeschool High School Science.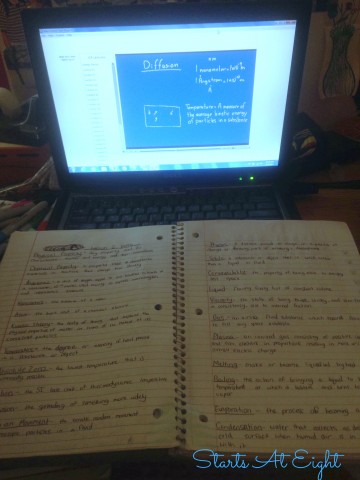 Now onto one of her more recent endeavors….CLEP testing.  Now many of you are asking the question, "What is a CLEP Exam?"
CLEP Exams are one path we have talked about for multiple reasons:
Not only does she have to learn to test (that is just a hoop the world sets out for us), but it could earn her college credit (depending on the college of choice and degree path), and passing tests like these give more credibility in the eyes of the state to the depth and quality of our homeschooling as it becomes not just my word, but an actual grade from an acknowledged testing source.
Here you can read more about other ways to Earn College Credit in High School.
She is using a program called Dual Credit at Home. It is a program set up to walk you through preparing for and studying for various CLEP exams.  She is currently working on the United States History I and Analyzing and Interpreting Literature.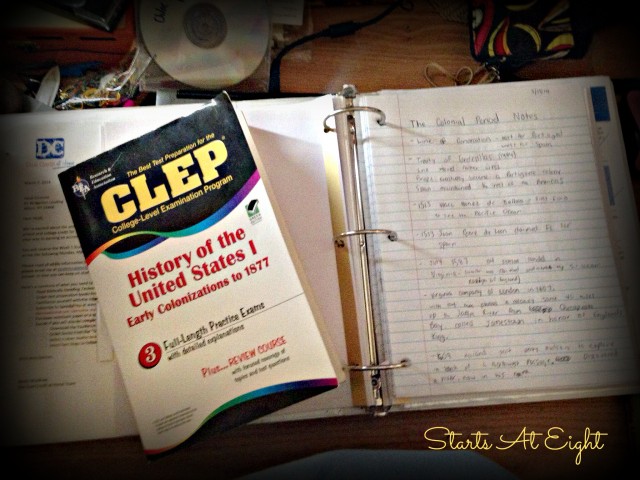 Mid morning brings Chloe out of the house to take care of our neighbor's dog.  It is a job that offers her the chance to have money in her pocket (of which she spends most of on the paying of her own cell bill), as well as the opportunity to gain a sense of responsibility and pride in her work.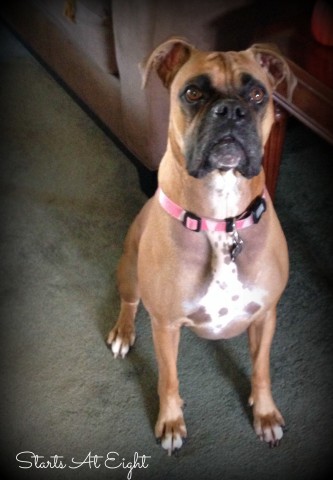 After taking care of  Shea comes lunch.  Chloe eats earlier than my other two, sometimes as early as 10:30 am but usually around 11:30 am.  All of the kids are old enough that for the most part they make their own breakfast and lunch, and especially Chloe because she doesn't eat at the same time the rest of us do.  Today was Caesar salad (not pictured because she ate it too quickly) and Bagel Bites.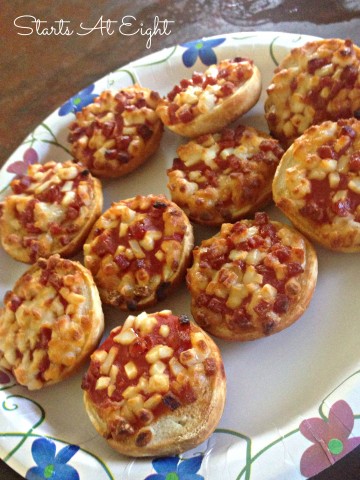 Homeschooling has offered us a freedom with our schedule that I would never want to trade!  Today is a great example of that.  Chloe's room is a pigsty, and that is a severe understatement!  I often have battles with her over cleaning her room, picking up the dishes, food wrappers, tag scraps, clutter and more!  Most of the time it falls on deaf ears and she does a little surface cleaning to appease me.
Today on the other hand I suddenly found her digging things out from under her bed, throwing things away, sorting out drawers, etc.  Thus I have let her run with it as I am so thrilled to be seeing her do such a thorough job of her own accord, happy and on her terms. 🙂
In true teen style, her is a panoramic she took on her iPhone of her room in the middle of her cleaning process.

Chloe is a competitive gymnast so most of her afternoons and evenings are at the gym either coaching, practicing, or both.  So she is off for the rest of the day to gymnastics!

---
For more "Homeschooling Through the Eyes of" head over and see what other iHomeschoolNetwork bloggers are sharing: