When beginning the homeschool journey one of the first major questions is always about how homeschooling works in your state. What are the state regulations? How do I find groups or activities in my area? What is there to do and see that is educational and beneficial to my homeschool journey?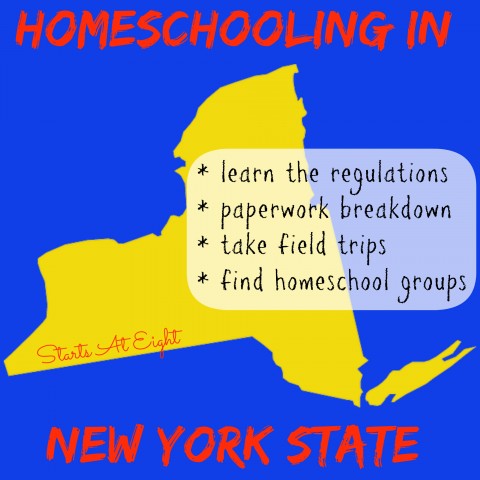 I am homeschooling in New York State and have been for nine years now. My hope is that I can collect resources and information here to help others along on their journey of homeschooling in New York State.
New York State Homeschooling Regulations:
You can find the New York State Homeschooling Regulations here: http://www.nyhen.org/regs.htm
There is also a helpful Questions & Answers Document you can find here: http://www.nyhen.org/SED-QA.htm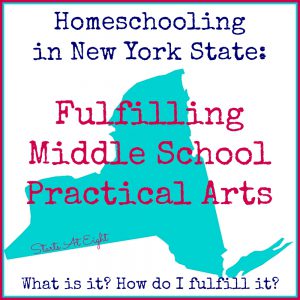 New York State Homeschool Paperwork:
This is a  break down of the New York State Homeschooling Regulations.  Here you can view samples of the various forms of paperwork required by New York State, and get a better understand of what you need to do to fulfill the requirements.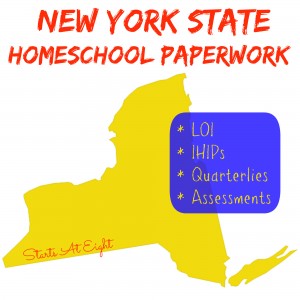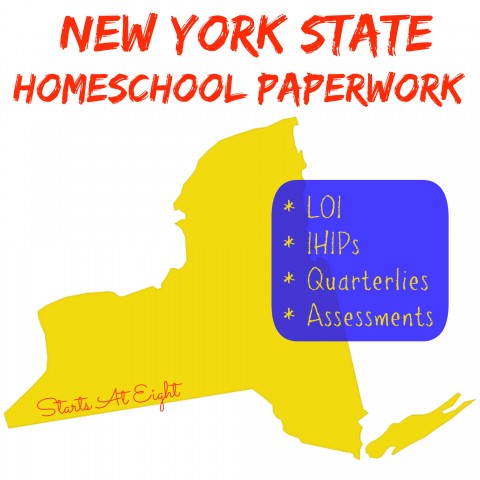 Find Homeschooling Groups in New York State:
Homeschool World – New York State Homeschooling Groups
NYHEN Local Homeschooling Groups by Region
Home Educators Resource Directory – New York Support Groups
Field Trips in New York State:
I have been working on a series of field trip posts starting with a general post about field trips with suggestions for field trips and how to find them in your area.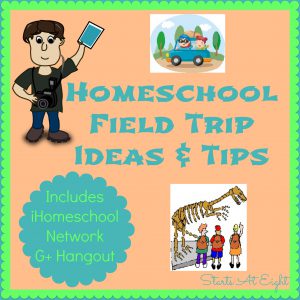 I also have an extensive 2 part series about field trips in the Rochester Area: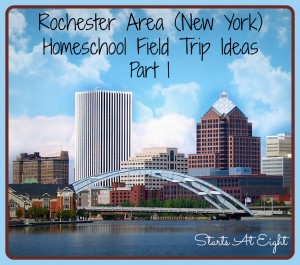 Homeschool Consulting Service
I also offer Homeschool Consulting Services for those looking for homeschool help, particularly with the nuances of homeschooling in New York State.


Areas of Expertise:
Homeschooling high school
Homeschooling in New York State (laws, resources, etc)
Adjusting when a curriculum isn't working
Help with finding a curriculum that fits yours/your child's needs
Classical Education
Organization and planning of your homeschool (short and long term)
Homeschooling multiple ages
Using Homeschool Tracker for homeschool record keeping.
Coming this summer!!!  Field trips extending out into all of New York State!
---
The Big Book of Homeschooling
To get tons of great advice, and move beyond the basics of academics, pick up a copy of The Big Book of Homeschool Ideas. Some topics included are things like active learning, learning with video games, helping teens/tween become independent learners (one of my chapters), teaching on the road, learning with movies, high school literature (one of my chapters), and gardening.
This book can carry you through all your years of homeschooling, covering the stages your children will mature through: preschoolers, elementary grades, middle school, and high school. As your life situation changes, you will find new chapters that apply to you. You can view the full table of contents to see all 103 topics!

---

Homeschooling State by State is Brought to You By:
Janine at True Aim Education
Karyn at Teach Beside Me
Renee at Great Peace Academy
Heidi at Starts at Eight
Susan and Megan at Education Possible  
Eva at Academia Celestia
Dusty at To the Moon and Back
Stephanie at Harrington Harmonies
Dayna at Lemon Lime Adventures
Homeschooling State by State Link-Up: