Everyone at every age can benefit from physical activity, but it is especially important to instill good exercise habits in children and young adults. They need to know how to maintain a healthy, active lifestyle well into adulthood.
For kids that go to public school, PE (Physical Education) class is the main venue for developing an exercise habit.
But what about homeschool kids? There are actually tons of opportunities for homeschool PE where homeschool kids can develop these healthy habits too. Check out this list for some ideas on homeschool PE!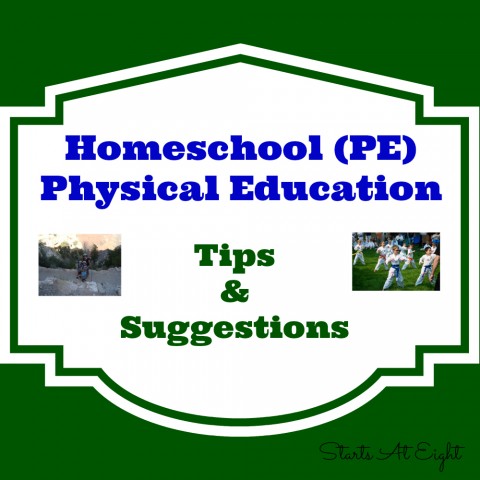 Homeschool PE: Tips & Suggestions
1. Know the Potential of Your Own Backyard
If you have a backyard, you have ample opportunity for your kids to exercise. With just a few additions and/or a little creativity, your kids can get plenty of homeschool PE time without leaving the yard.
Play Set
Invest in a play set. The prices for play sets vary, but kids (especially the youngest) love even the simple ones. They can spend hours turning the structure into whatever their imagination desires.
A play set can help kids learn essential developmental skills like climbing. Plus, if you find a set that has monkey bars, your kids could get a serious upper body workout.
Lawn Games
There are lots of lawn games that make physical activity fun. Here are a few suggestions that aren't too challenging—making them a good fit for children of all ages.
Get a cornhole game set if you don't have it already. Cornhole is an incredibly popular game among kids and adults alike. Playing cornhole will teach your kids about hand-eye coordination, teamwork, and more. The game is simple, so it is great for students of all ages and has already been adopted into many schools' P.E. classes.
Badminton is a traditional P.E. game. This is another option that is pretty simple to master. Plus, your kids won't really work up a sweat, meaning they get just enough exercise without feeling exhausted during later lessons. And for younger kids, you can set the net lower, making it more feasible for them to play.
Few things are more classic than croquet. Bring out the wickets and teach the kids about the good ol' days when you were growing up! Croquet is a nice game set to keep on hand because there isn't a lot of bulky equipment to store. You can set up a course quickly and start playing right away.
Outdoor Workout
Make a cardio and weight-training program to do at home. There is no shortage of workout tips on the internet, so a quick search can reveal exercises targeted toward every goal imaginable.
Create a fitness plan for your students that involves ten different exercises and have them do three sets of each, three to five times a week.
2. Head to Your Neighborhood Park
Parks are popular gathering spaces for homeschooled kids as it allows them a chance to socialize. Plus, if your park is within walking distance, then just getting there counts as exercise too!
Here are ways to utilize your neighborhood park:
Many parks have organized events for homeschoolers, so check your neighborhood's calendar. See if there are any upcoming events or socials. When kids get together they run around and play, so no planning is required.
Use the extra space to teach your students about P.E. games that you learned while in school. Frisbee, kickball, softball, hula hooping, you name it. Many of these games involve minimal equipment so schlepping it to the park should be a challenge.
If you have a dog, you may want to bring your furry friend to a dog-friendly park. Let your kids play fetch and chase the dog around until everyone is tired!
3. Check out Local Nature Preserves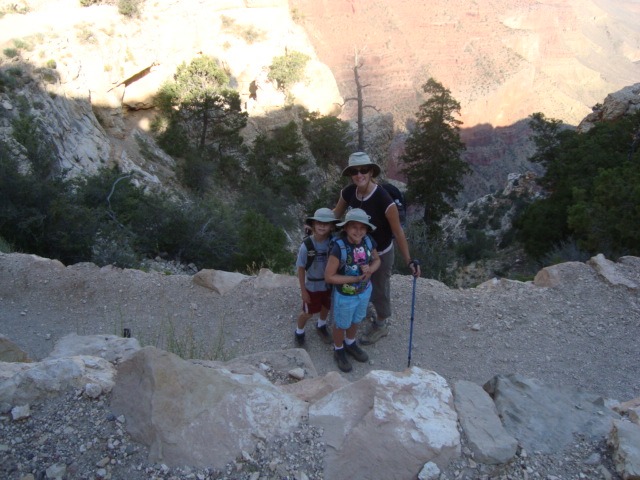 Creative commons image found here, courtesy of Take a Hike Arizona
Whether you live near a national park or you just have a county preserve, getting your students out in nature is stimulating in multiple ways.
If there is a nature center in the park, ask if the rangers offer educational classes for kids. Many parks are more than willing to accommodate regular hands-on learning activities for homeschoolers.
Learn about the native flora and fauna in your region, then take you students out to identify as many species as they can. This not only counts as exercise, it also teaches your kids to appreciate the natural world.
Go for a hike. Many forest preserves have loop trails, so you can modify the length of your hikes depending on the stamina of your students. Remember to pick up trash along the way!
If the preserve has paved trails, bring a bike. Even a short bike ride in nature can have great effects to help your students focus and relieve stress.
Take advantage of the seasons. Head to a public beach in the summer and try out sledding, cross-country skiing, or snowshoeing in the winter.
4. Remember the Resources Available as Part of a Gym Membership
Having a gym membership may not be the cheapest option, but most gyms offer family discounts. This is a good idea especially if your student is older and can use gym equipment properly.
Gyms are also great because many offer additional classes, either for a small fee or no extra charge. Class offerings typically include:
Swim class and water aerobics
Kickboxing
Zumba
Bootcamp
Spinning
5. Take Lessons for Specific Sports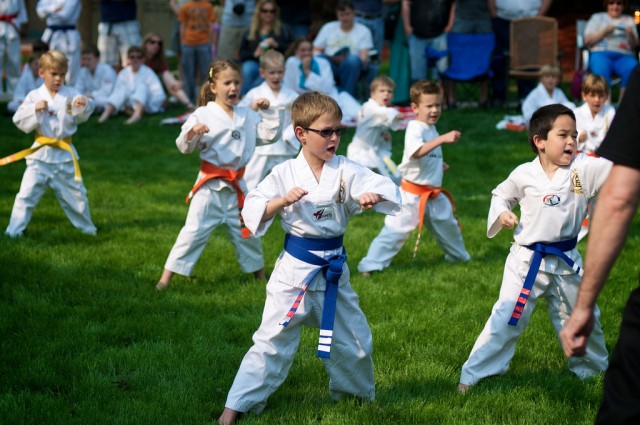 Creative commons image found here, courtesy of Khem
Kids can have all kinds of interests as they grow up and learn more about the opportunities out there. But they can't know if they like something until they try it!
For a final set of ideas, consider enrolling your homeschooler in classes for:
Dance of any kind, from jazz to hip-hop to ballet.
Fencing
Archery
Tae Kwon Do and other types of martial arts
Tennis
Golf
Horseback riding. Depending on the stable your student may be able to work in exchange for lessons, which not only teaches about responsibility but it also reduces cost and allows your student to get even more exercise.
Figure skating
Bowling
These are just a few ideas to spark your creativity while building a P.E. plan for your homeschooled students.
There are plenty of ways to teach good exercise habits, so let your kids explore and find methods that they enjoy.
Have you incorporated P.E. into your homeschool curriculum? We'd love to hear your ideas!
Author Bio: While Lindsey is currently a teacher in the public schools, she looks forward to the day she has her own kids and can start homeschooling!
PE Related Articles