My second child was super active and hands on all through his early years. While my first would sit for hours with a workbook and pencil, that was not going to work with the next one! One of the things I created to keep his hands moving was a word wall.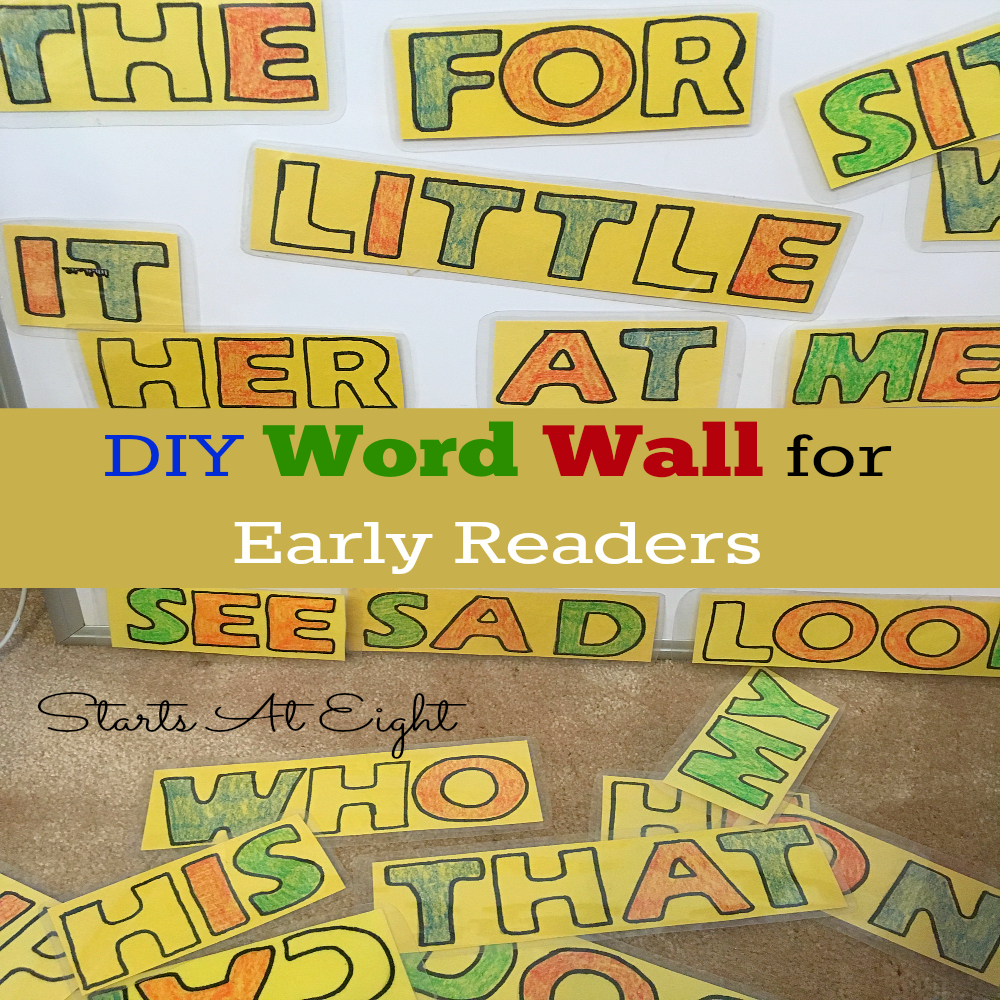 A DIY Word Wall is easier than you think. Mine was born out of the Leap Frog letter toys like the Fridge Phonics Magnetic Letter Set and the Letter Factory Phonics and Numbers.
DIY Word Wall for Early Readers
Our word wall was nothing more than a magnetic white board with magnetic letters and words that I created for it. As the kids got a little older and writing more I even added in white board markers so that if there were words they wanted to use that weren't on the wall they could just write them into their sentences.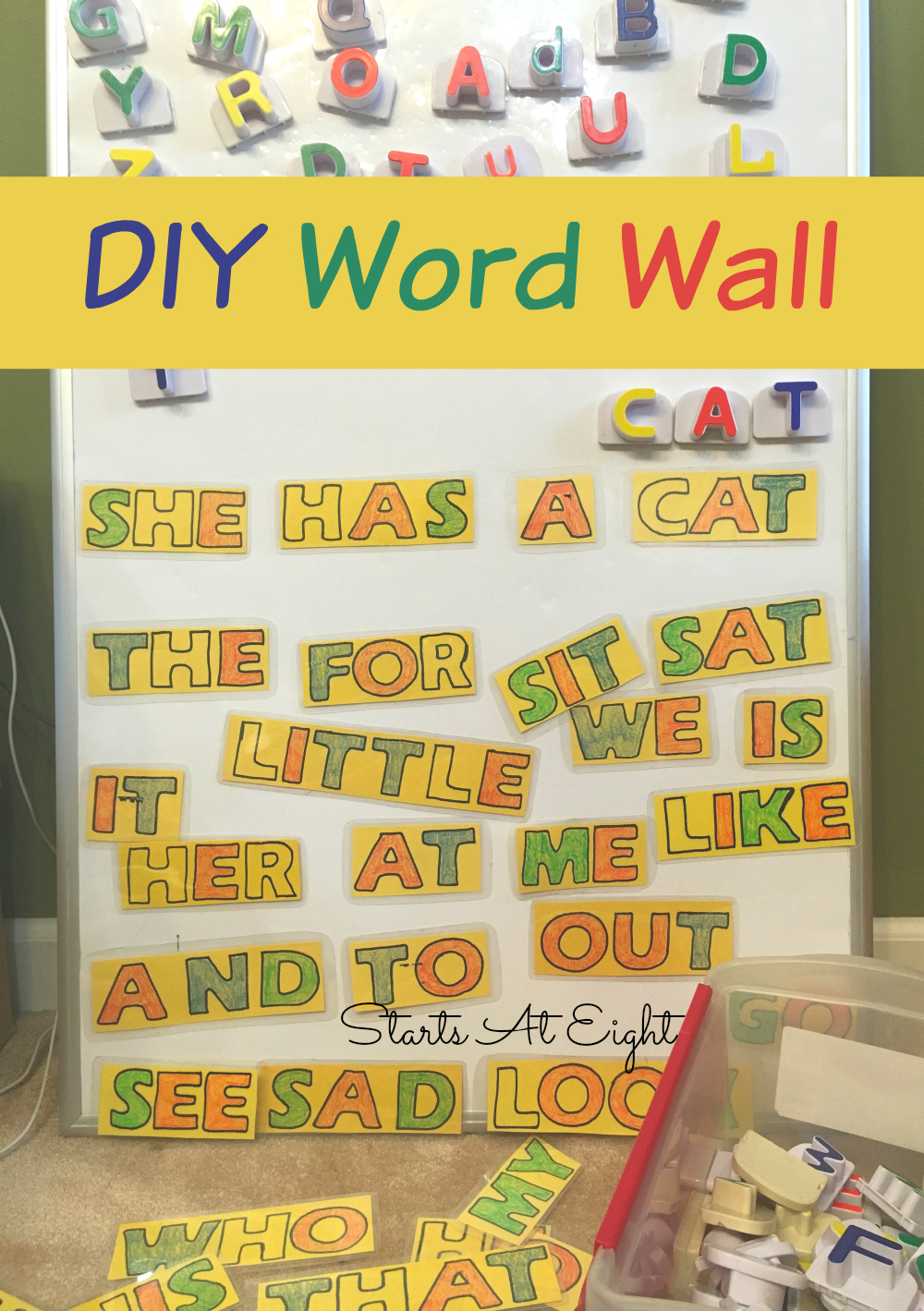 Supplies:
Paper (I used yellow. It meant I didn't have to color the yellow letters and it helped it stand out from the white board.)
Markers (I used black permanent marker to outline the letters.)
Dry erase markers
Stencils
Laminator (This one is our favorite and the one we use in our homeschool!)
magnets
Plastic bin (we used a shoe boxed sized bin which can be purchased at the Dollar Store)
Directions:
Using a list of common site words I created word cards for our Word Wall. I color coded the letters in the words to match the color scheme of the Leap Frog letters. (ie. the vowels are red)
With a letter stencil and markers I made a whole list of words and then laminated them and glued magnets to the back.
I filled a shoe boxed sized plastic bin with the magnetic letters and words that I created.
We then used the letters and words to play games and create sentences.
Games To Play:
Have your child pull out words and say them aloud. If they don't know what the words are, them have them repeat after you.
You can place words on the board and have your child create them with the letters from the box.
Use simple words to create sentences on the white board. We started with things like The cat, The cat and the dog, The cat and the dog ran.
As our kids grew out of the early reading ages and didn't need the word wall anymore, I found a new use for our white board!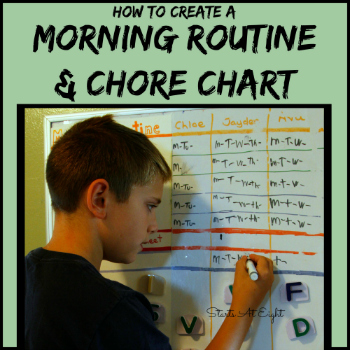 Other Young Learners Activities