While I am not totally sure what prompted this look at Canada, I believe it has something to do with the fact that we have friends who often travel there (we are very close to the border). Thus I put together this Canada Unit Study for Kids.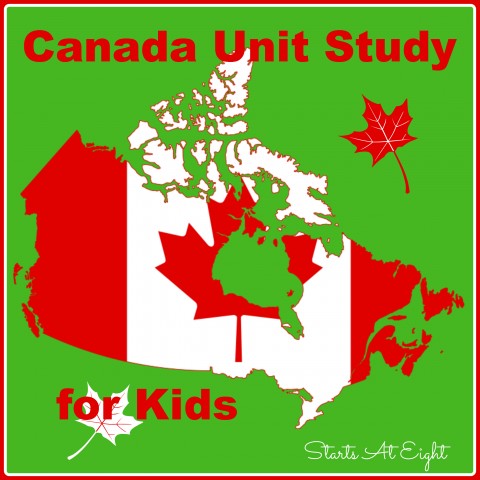 Canada Unit Study Printable Resources:
Canada: A Mini Lapbook – This is a mini lapbook for kids in which you will find an abundance of learning about the highlights of Canada.
If you want something more in depth you can try this Canada WebQuest. This WebQuest is for students to understand how Canada is shaped by its history and culture.
Enjoy lapbooks? Homeschool Share has this FREE Printable Lapbook

We created the Canada: A Mini Lapbook from A Journey Through Learning alongside our learning about Canada. Using a combination of book reading, website reading, and video watching we learned about the places, history, symbols, and people of Canada. Doing a lapbook is a great way to display and remember so many of the things we learned.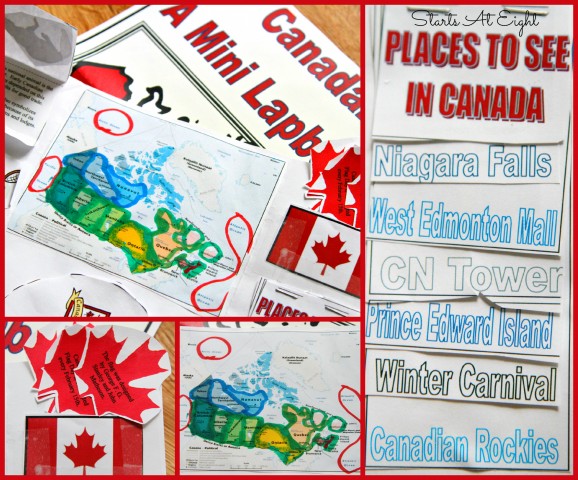 Online Canada Unit Study Resources:
I created a YouTube Playlist called Canada for Kids that my daughter could work her way through. This was a great way for me to know she only had prescreened, appropriate options, and it allowed me to be able to walk away and let her do some learning on her own. There are videos with facts, a longer video about the geography and sites in Canada, and a few videos geared just for kids about the history and people in Canada.
Below is just one of the fun Canada for Kids videos: