The winter months can be long and cold, rainy days can become sad and depressing, why not bring some of the fun in the house with you? You can bring sports indoors with a few pieces of gear like sheets, yoga mats, baskets, balloons, etc.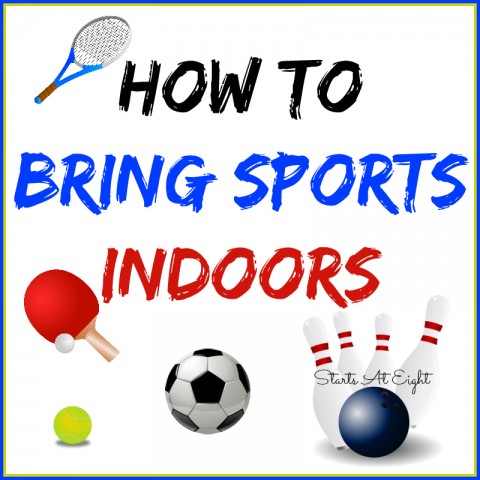 There are many ways in which you can keep kids entertained while they are indoors; there are books, virtual games and board games. But what about sports? While there's nothing like playing outdoor sports, what's the best way to bring sports indoors for kids so that they have just as much fun? Here are a few ideas to set up an exciting sports arena in the comfort of your home without disturbing the layout of your furniture or ruining the excitement of playing outdoors.
Get the right gear
Before planning interesting indoor sports, you must set the platform. Get the right gear for your child to begin with. If she is interested in role play, get her the board game of Scotland Yard; if she is interested in soccer, you can download football games for kids on your tablet or mobile device; if she's interested in more vigorous sports such as basketball, hockey or cricket, get her balloons, beach balls, fabric balls, makeshift baskets, yoga mats that will serve as soft fields, plastic bats, mini basketball hoops, knee hockey goals, boxes, horseshoes, and darts. When the supplies are in place, you can safely set out to innovate and experiment with playing indoor sports with your children.
Sports Indoors
Soccer
You can get the ball rolling by setting up this cool arena:
Set up a makeshift stadium by hanging bed sheets over strings and ropes tied across four corners of the room. Pin the ends of the bed sheets to the floor with paperweights or other heavy objects. This will also double as a safety shield for the ball when it's hit hard! Draw goal posts on two opposite sides using washable ink. Get the kids into the 'stadium' and witness a great game of soccer – whether it's played online, with mini footballs, or even by kicking pillows!
Tennis
How to set up a tennis court:
Divide a long alley in your house into two equal spaces with a bed sheet hung from a piece of rope or string. Get plastic rackets and ping pong balls to flag off for the next biggest indoor Wimbledon Championship! Use chalk or peel-able paint to mark the baseline, sidelines, center service line, service box, service lines, and the baseline center.
Bowling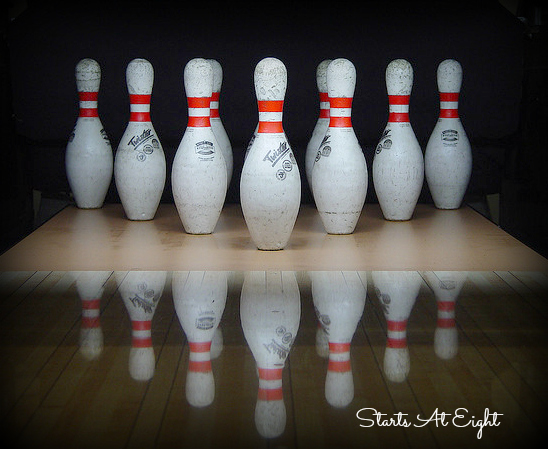 Photo Courtesy of Battle Creek CVB
Bowling has long been a popular recreational game for youngsters. They go bowling at malls and outdoor sports arenas to have a good time with their friends. Why don't you set up a cool space to play bowling at home and draw them indoors? You will end up saving quite a few bucks in the process as well!
Reuse plastic beverage bottles to make bowling pins out of them. Feel free to use other reusable supplies from your kitchen like cereal boxes or milk cartons and fill them up with newspapers, beans, or confetti leftovers which cannot be reused. Use a marker to write the points on the pins and find a longish alley at home to kick start the indoor bowling league.
However, having stumbled upon these cool ideas to bring outdoor sports indoors, don't keep your children from playing outdoors. Use these ideas on days when it's too rainy to play or dark already, during the long, cold, winter months, or on a day when you have been forewarned about an approaching storm.
Other Indoor/Sports Related Ideas:
Author Bio:
Corinne Jacob is a wannabe writer who is convinced that kids learn best when they're having fun. She is constantly on the lookout for new and exciting ways to make learning an enjoyable experience. Corinne loves all things that scream out un-schooling, alternative education and holistic learning.
PE Related Articles