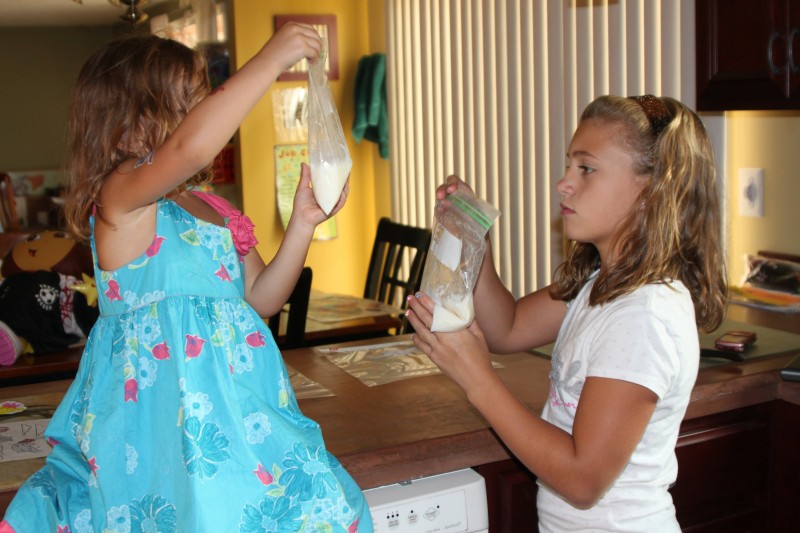 Did you know that milk can become homemade ice cream in five minutes by using a bag?  Use the following few ingredients and the 5 simple steps to make yourself the equivalent of 2 scoops of ice cream and some fun on a hot summer evening!
What you'll need:
2 tablespoons sugar (Splenda works too!)
1 cup milk
1/2 teaspoon vanilla
3 tablespoons of table salt
1 pint-size plastic food storage bag (e.g., Ziploc)
1 gallon-size plastic food storage bag
Ice cubes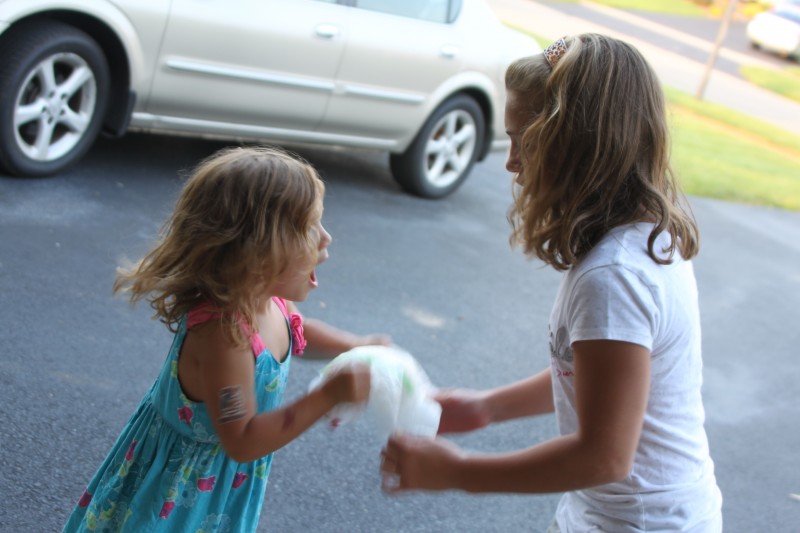 How to make it:
Put milk, vanilla, and sugar into the small bag, and seal it.
Fill the large bag half full of ice, and add the salt.
Place the small bag inside the large one, and seal it.
Shake until the mixture is ice cream, which takes about 5 minutes.  You can also set the bag in the freezer for a few minutes after this to firm it up a little more.
Use your hands to slide the ice cream to the bottom of the little bag, then open it carefully. Enjoy!