Welcome to a Bonus Day from my 10 Days of The How To's For Book Clubs. Today's list includes books I would deem as "children's classics" as well as books that were beloved by my children that didn't make it on to my previous lists.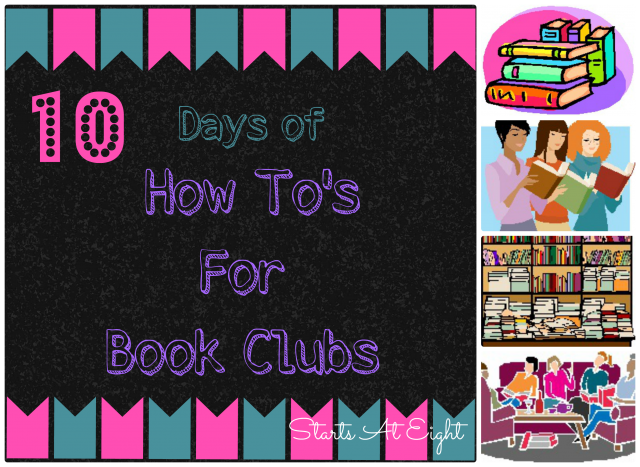 The books on this list range from great read aloud options for young readers, to high school level reading.
Please feel to check out my other book lists in this series as I am sure both boys and girls, and people of all ages can appreciate many of the books listed on each list: Elementary Age Book List, Favorite Books For Boys, Favorite Books For Girls, Popular Children & Teen Book Series.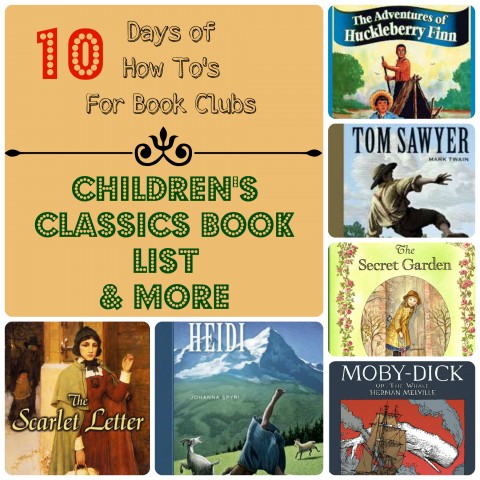 The Children's Classics:
Other Favorite Books:
Other Classic Book Lists & Resources:
10 Classic Book Series for Tween Boys
Books & Book Lists for Classical Education
1000 Good Books List (broken down by reading level)
---
 Topics in This Series:
Day One: Overview/Landing Page
Day Two: Types of Book Clubs
Day Three: Finding or Starting Your Own Book Club
Day Four: How To Host a Parent/Child Book Club
Day Five: Guest Post – Kids Books to Rev Up The Imagination
Day Six: (Monday, October 21st) Elementary Age Book List
Day Seven: Favorite Books For Boys
Day Eight: Favorite Books For Girls
Day Nine: Popular Children & Teen Book Series
Day Ten: Example of a Teen Themed Book Club
BONUS DAY: (Monday, October 28th) A Book List of Children's Classics & Other Favorites