Planning a trip to Britain is exciting for any potential visitor. From beautiful castles to enchanting villages, England is full of rich history and is a tourist's dreamland. However, for the homeschooler visiting from the States, Britain holds a special draw: a country-wide field trip, bringing the stories of history off the pages of books and into living color. Which destinations should be required for this field trip? After all, unless you are staying for a very long time, seeing everything that appears in a history book is impossible. Check out this list of 8 Places in Britain Every Homeschooler Should Visit to get started.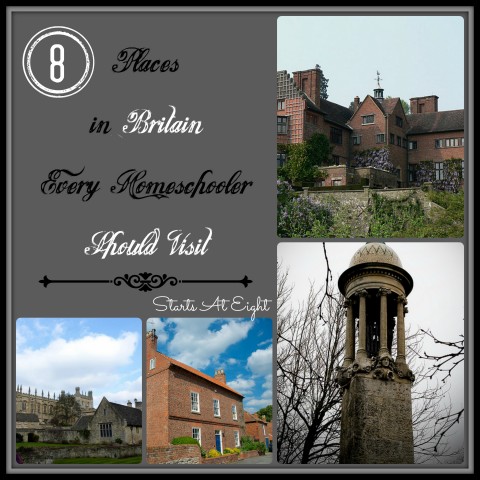 Southampton
Although this charming English city is now known as the cruise capital of Europe, it was once the launch of a transatlantic voyage carrying passengers for whom tourism was the last thought on their mind. It was here, in 1620, that the Pilgrims bade farewell to the shores of their homeland and set sail for the New World aboard the Mayflower. Of course, Southampton is also known for the launching of the Titanic in 1912. Several historic sites are related to both launchings.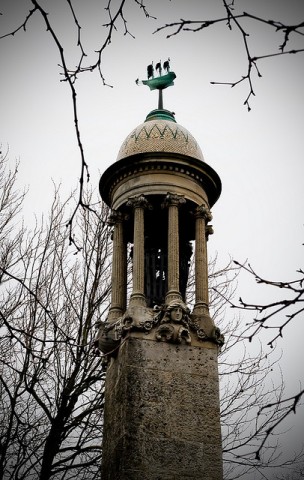 The Mayflower Memorial – Photo by Ryan Prince
Mayflower Memorial – Commemorating the rendezvous that took place in Southampton in 1620, the memorial stands as a tribute to the men and women who set sail to America. Although the Mayflower originally left from London, it spend about two weeks in Southampton, gaining more passengers and meeting up with the Speedwell from Holland.
SeaCity Museum – This is a state of the art museum, sharing the history of the people and events of Southampton. The Titanic exhibit is of particular interest to homeschool students. The museum is open daily from 10:00am to 5:00pm.
While in Southampton, be sure to explore other sites, such as the Titanic Walk, which takes you past a number of memorials, and the Heritage Centre, which features more Titanic information and the opportunity to experience a World War II bomb shelter and simulated air raid.
London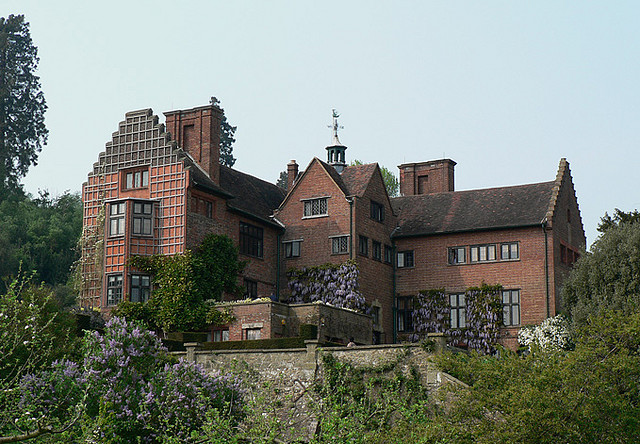 Chartwell House – Photo by Sebastian Crump
Cabinet War Rooms – If you are exploring World War II, then this is a must see. Few places carry more strategic significance than the place where Winston Churchill and the British government operated during the war. Located beneath the Treasury, the rooms housed Churchill, the Cabinet and about 500 civil servants who worked and sometimes slept here. Allow a generous hour and a half to drink in the atmosphere and feel the tension this place once held. The War Rooms are open daily from 9:30am to 6:00pm.
Chartwell House – Not far from the center of London, and just a short trip by the National Rail, is the home of beloved Prime Minister Winston Churchill. Kept much the same as it was when Churchill resided there, Chartwell features the beautiful gardens of both Churchill and his wife as well Churchill's original studio and artwork. Truly a must see for the World War II aficionado, opening times vary, so be sure to check out the National Trust websitefor more information.
Scrooby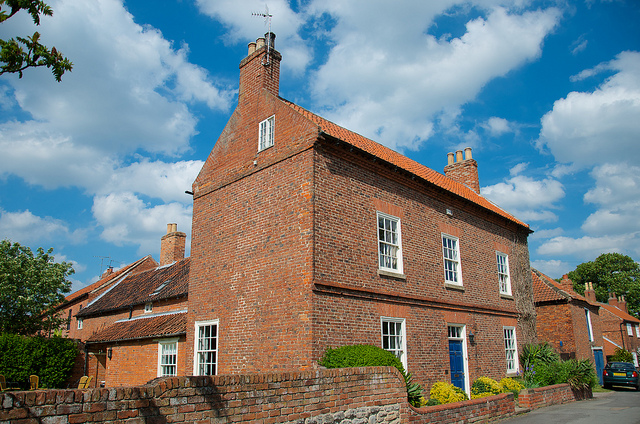 Scrooby Manor House – Photo by EO Tours
Before the Separatists moved to Holland to escape persecution in England, they lived near the small village of Scrooby, England. William Brewster, Jr., famed Separatist leader, made his home in the Scrooby Manor House, which became the meeting place for the Separatist congregation in the area.
Scrooby Manor House – Once belonging to the Archbishop of York, the Manor house was lived in by his receiver and bailiff, Brewster's father (William Sr.) and later Brewster himself. The house is not open to the public but is visible from Station Road to the South.
Scroby Village – The charming village of Scrooby does not boast many residents today, but it holds a great deal of history, especially in regards to the Separatists. Today, it is a beautiful place to explore and see a little of 17thcentury village architecture. Be sure to visit Scrooby.net for some downloadable guides and history of the area.
Oxford and Cambridge
No homeschool trip to Britain would be complete without visiting the birthplace of the Reformation in England. Walk the streets where men such as John and Charles Wesley, William Penn, George Whitefield and Albert Einstein once walked.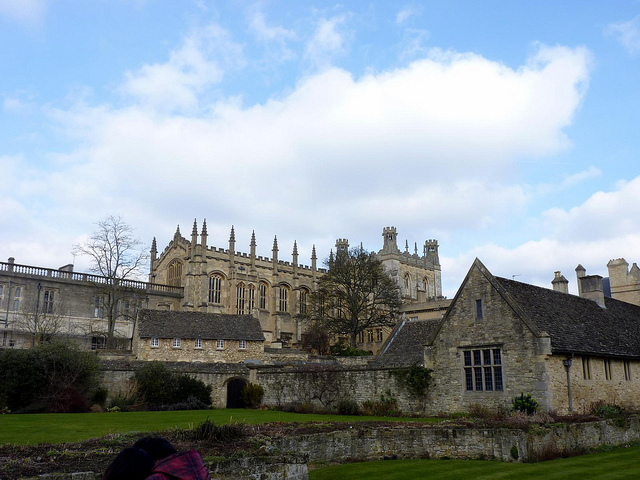 Christ Church College & Chapel – Photo by Gashwin Gomes
King's College, Cambridge – You may have heard of the White Horse Tavern, the meeting place of leaders of the English reformation such as William Tyndale, Robert Barnes, Hugh Latimer, Thomas Cranmer and Thomas Bilney. Although the White Horse Tavern no longer stands, a plaque commemorates the site at Chetwynd Court.
Christ Church College and Chapel – Although many students have passed through these doors, of special significance are John and Charles Wesley. The college and chapel showcase spectacular architecture and are certainly steeped with history.
As you plan your visit to our Mother Country and take a history trip to the cities of those who founded America, remember you can't visit everything. Plan your visit ahead of time strategically choosing museums, attractions and monuments that are special to your family. If your family immigrated from England like mine did, you'll want to plan time in your ancestors' hometown. You never know what interesting family history you might discover!
About The Author:  Rebecca Fletcher, who writes for HR Owen, is a homeschool graduate who enjoys traveling. Although Rebecca has never been to England, she hopes to one day. In the meantime, she enjoys field trips with her brothers to Washington, D.C.; Richmond, Virginia; Chattanooga, Tennessee; Niagara Falls, Canada; St. Louis, Missouri and many other places across North America. Follow Rebecca on Google+.
---
*This post contains affiliate links. See my Disclosure Policy for more details.