This is our 11th of year of homeschooling and we have now gone from homeschooling three, to homeschooling two! We now have a homeschool high school graduate in our house that is attending community college this year. So we have one in college, one in middle school and on in 5th grade. Our 5th Grade Homeschool Curriculum for our youngest has things we never did in 5th grade with the other two.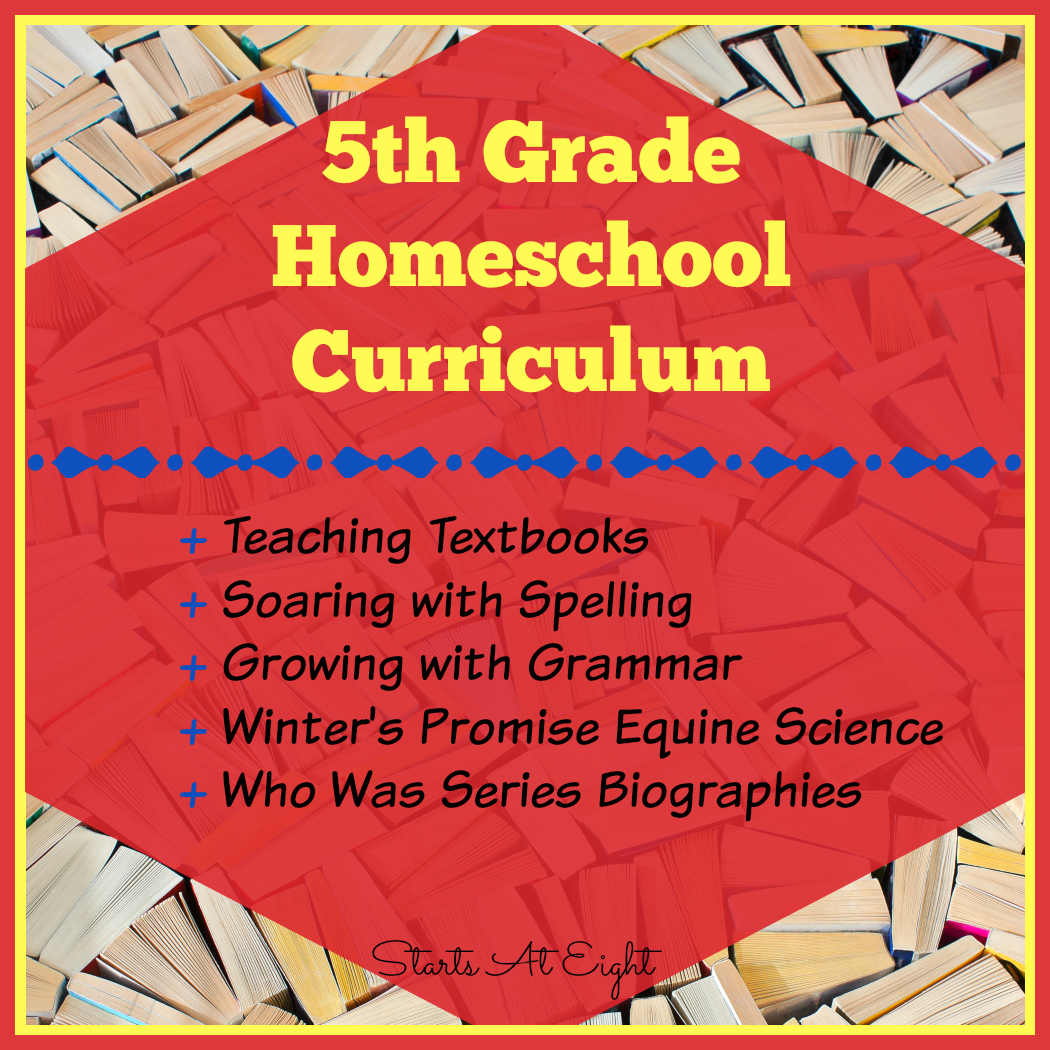 Ava is our free spirit, our child that does things on her terms, our most unschooly of the three. For this reason we are changing up science and doing something we have not done with the other two children. We are also switching back to a notebook style for history to accommodate her more inquisitive, follow the bread trail kind of thinking.
5th Grade Homeschool Curriculum
English/Language Arts
Growing with Grammar and Soaring with Spelling have been working well for Ava. They are easy to follow (you just work from one lesson to the next) and she likes the consistency in the workflow. For these reasons we will continue with them both.

I have been wavering back and forth about adding a writing component for her this year. Soaring with Spelling is a logical option given that she is so happy with the other two products from Jackris. With her unschooly, easily taken off tangent learning process I am leaning towards tabling this unit 6th grade. Plus the science program we are using includes some writing extension activities that we can use for this year.I know with my older two they were much more capable and ready when they were a little older rather than pushing writing mechanics at an early age.
Mathematics
Math has been a little up in the air with Ava. I thought she would switch to Teaching Textbooks like her siblings did. Then she informed me that she wanted to continue with Singapore Math.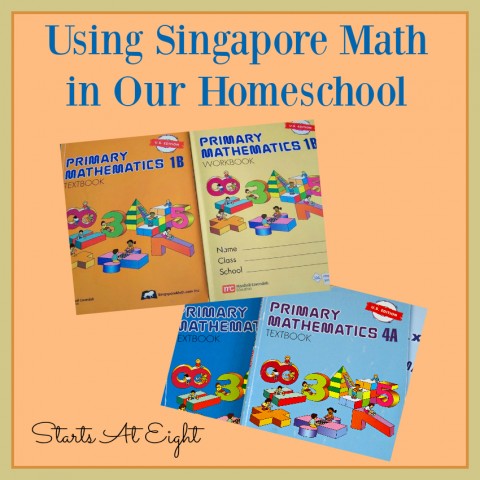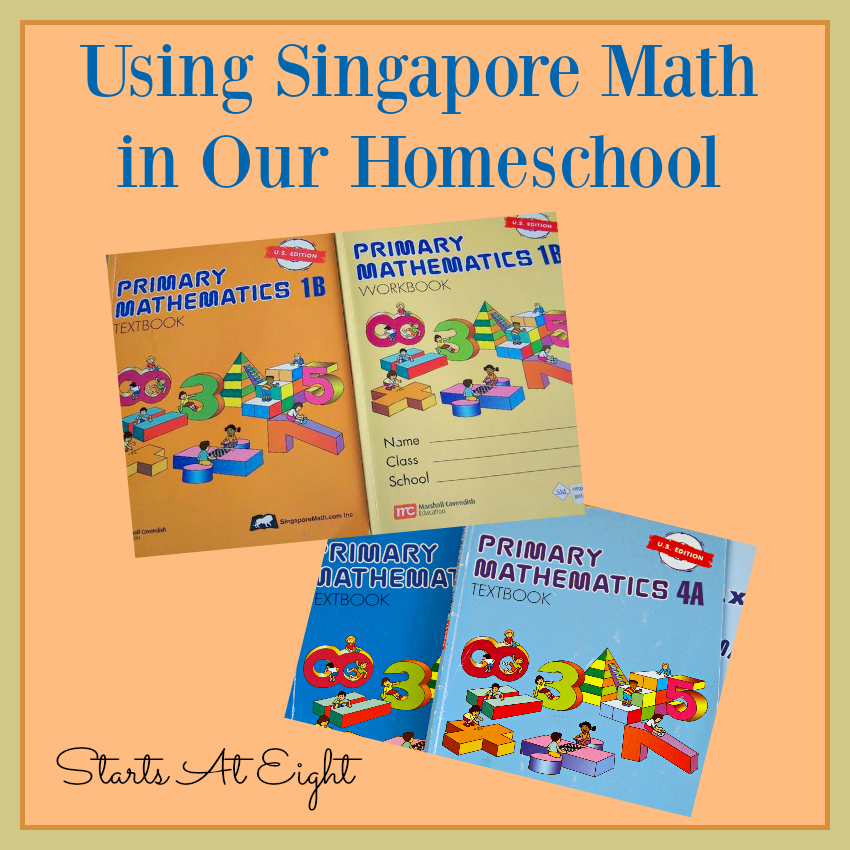 As we explore math options for her we will be using Singapore Math. We are also looking in to CTC and Math Mammoth. This will allow us to have some flow and consistency in math while we explore some other options that might work better for her going forward.
Changing curriculum is not at all unheard of. When I was first faced with it I wasn't sure what to do, but I assure that dumping something that isn't working is a totally acceptable and often wise thing to do!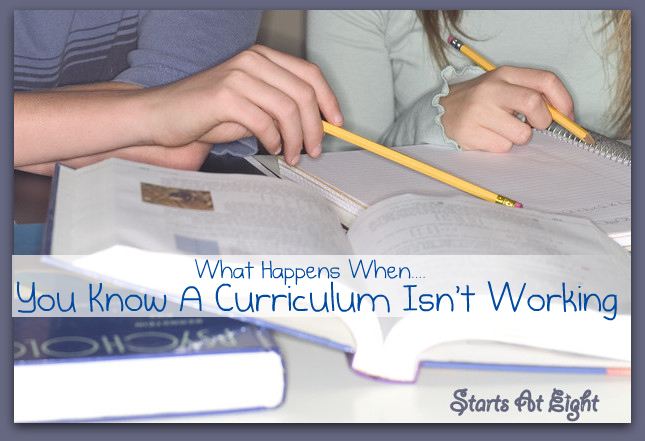 While in this case it isn't really that the curriculum isn't working…she loves Singapore and it works but I don't like the 6th grade one so I have switched out of it with our other two before they hit that point, the steps and thought process are pretty much the same as they would be if it wasn't working.
History/Geography
We are doing something totally fun and different this year for history! We have loved the Who Was Biographies so much that I have made it the spine of our history studies this year.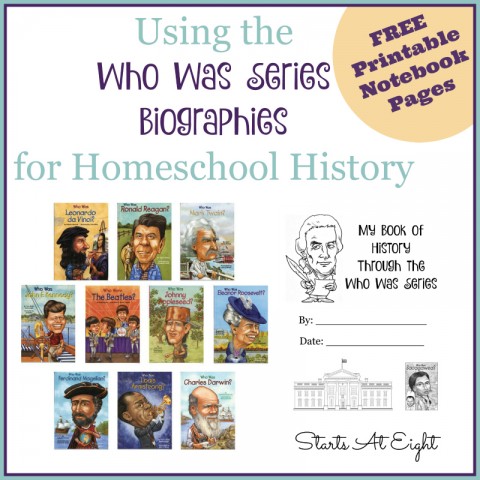 Science
This is another area in which we are trying something totally different and completely tailored to the needs of our 5th grader. This year Ava will be spending a whole year digging deeply into equine science. While I could have created something on my own, I decided to do a little looking for something that was organized and already laid out for me.
What I found was this great Equine Science program by WinterPromise.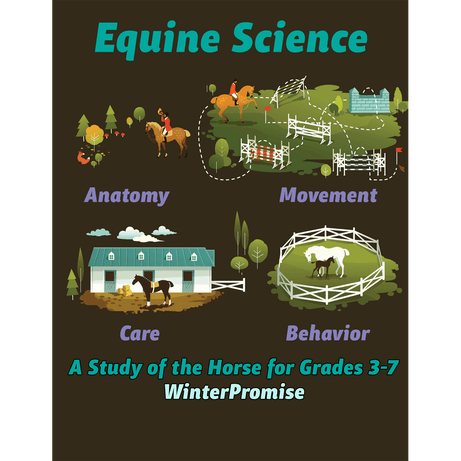 From their website: "This program features an easy-to-follow guide, several wonderful books, and a comprehensive journaling resource that will have the student learning and doing throughout the year. The journaling resource offers over 300 interactive pages in which to travel through horse and human history, record what students have learned in interactive pages, write out results of experiences or experiments, complete breed profile pages, collect equine information, draw horses, and record the great things they see and do as part of this program. This notebook is high-quality and features wonderful illustrations!"
"The study itself counts as a full science credit for a year, and this program is jam-packed with great information. The journaling resource includes scientific information, of course, but also includes art appreciation and art projects, timeline, and geography work. Plus, if you'd like to expand the study beyond science, the guide includes literature and writing suggestions, and help with adding more history beyond what's already in the program!"
Music/Art
Music
Ava is continuing on with piano lessons from home using Hoffman Academy.
Mixed Media Workshops for Art
Alisha has put out these workshops for each season of the year. Each workshop consists of 20 projects with details tutorials to complete them. What is really great is that one price gets you lifetime access to the season you choose.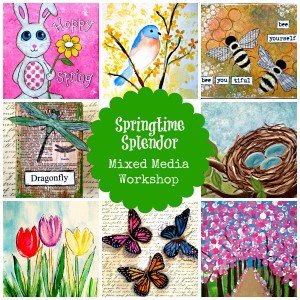 While we have used many of the projects from the above classes, Jayden and his younger sister (5th grade) will be taking Alisha's Mixing with the Masters: A New Twist on the Old Masterpieces (coming August 1st). This mixed media workshop is the first of several volumes that will be released over the course of this year and the next.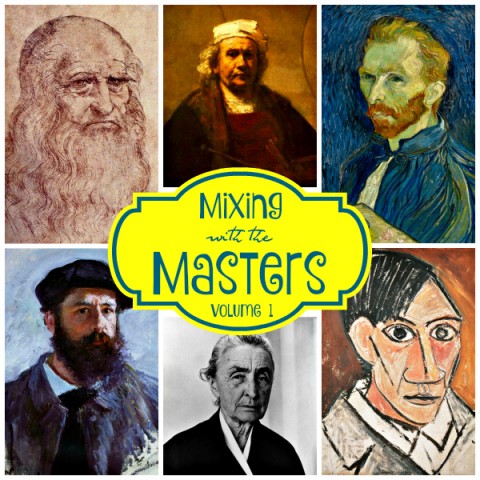 In each volume 6 different master artists are studied (released over a 6-week period). While this is designed over 6 weeks we always stretch it out over much longer periods because we do not devote as much time to art as we do to other subjects.
This Volume One includes:
* Da Vinci
* Rembrandt
* Monet
* Van Gogh
* Picasso
* O'Keeffe
In these courses the artists' lives, art styles, techniques, mediums, and genres will all be discussed. Then he'll make all these things all come alive by recreating three of each artist's masterpieces while giving them his own mixed media twist!
All Our Homeschool Curriculum Choices
Interested in a different grade level? You can see all our past homeschool curriculum choices here: