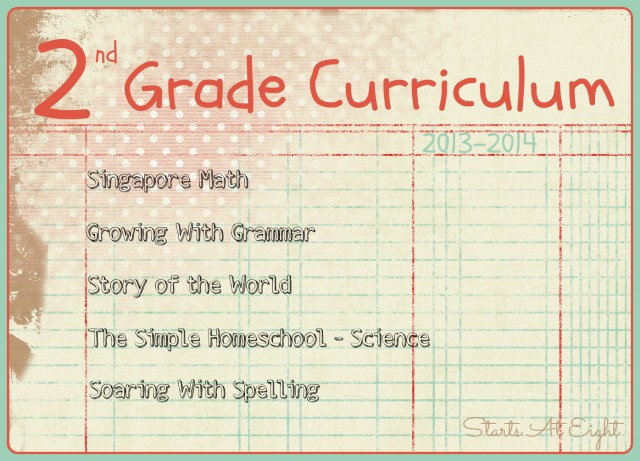 Ava has been schooled in our home since the beginning, just like her brother. Unlike her brother, and their sister before them, Ava has been schooled differently. She is the most "unschooled" child of the three of them. She is also the youngest .
I am looking to bring a little more structure to her days for 2nd grade. With her big sister starting high school (homeschooled high school), and venturing out almost completely on her own and totally independent school work wise, I am hoping to be able to put some more focus time into developing a routine for Ava.
Here is the plan for 2nd Grade:
English/Language Arts:
Growing with Grammar Grade 2
Soaring with Spelling Grade 2
Mathematics:
Singapore Math Primary Mathematics – US Edition 2B & 3A
History/Geography:
While we had set out last year to do a formal map unit using Me on the Map, we never got to it. We did lots with United States geography and directions instead. Therefore this year we will be starting out our year with the Me on the Map unit.
Me on the Map – I plan on using this book, as well as a few other books that talk about maps to begin map/geography work with Ava. I found a great activity/printable pack for my Me on The Map Unit
I also found this site with some great unit study ideas including Me on The Map, Habitats, Weather, Seasons, and more.
While doing Me on the Map we will also begin Story of The World Volume 2 The Middle Ages. We plan on both reading the book and listening to the audio, completing some of the narration exercises, as well as any coloring sheets and activities from the Activity Guide that peak our interest. In addition to that we found a lap book to go along with Volume 2 that Ava is looking forward to completing. You can check out my Pinterest Board for Story of the World resources.
Science:
We will be starting this year with an Animal Classification unit for both Ava and her brother Jayden (See his 5th Grade Curriculum Plan).
Animal Classification Resources:
After completing Animal Classification we are going to use our Simple Schooling subscription for science.
Simple Schooling Science Units we will try to complete:
These are chosen from the Simple Schooling K-3 Units:
Mammals

Reptiles
Venomous Reptiles
Birds
Lifecycles
Amphibians
Living vs. Non Living
Eagles
Penguins
Bears
Baby Animals
Hatching
Reindeer
Moose
Weather
Volcanoes
Clouds
Water Cycle
Autumn
Tree-Leaf-Seed
Pine Tree
Winter
Spring
Summer
Harvest
Summer Constellations
Music & Art
We are going to try and cover the orchestra this year including instrument groups, specific instruments, and listening exercises.
Orchestra Resources
Instruments of the Orchestra Study – FREE Orchestra Stage Pieces This also includes a link to a musical instruments workbook that we will be using.
---
View all our Curriculum for 2013-2014: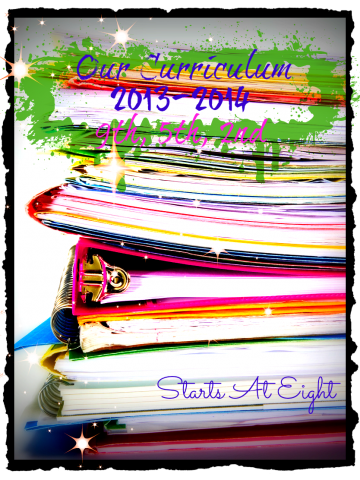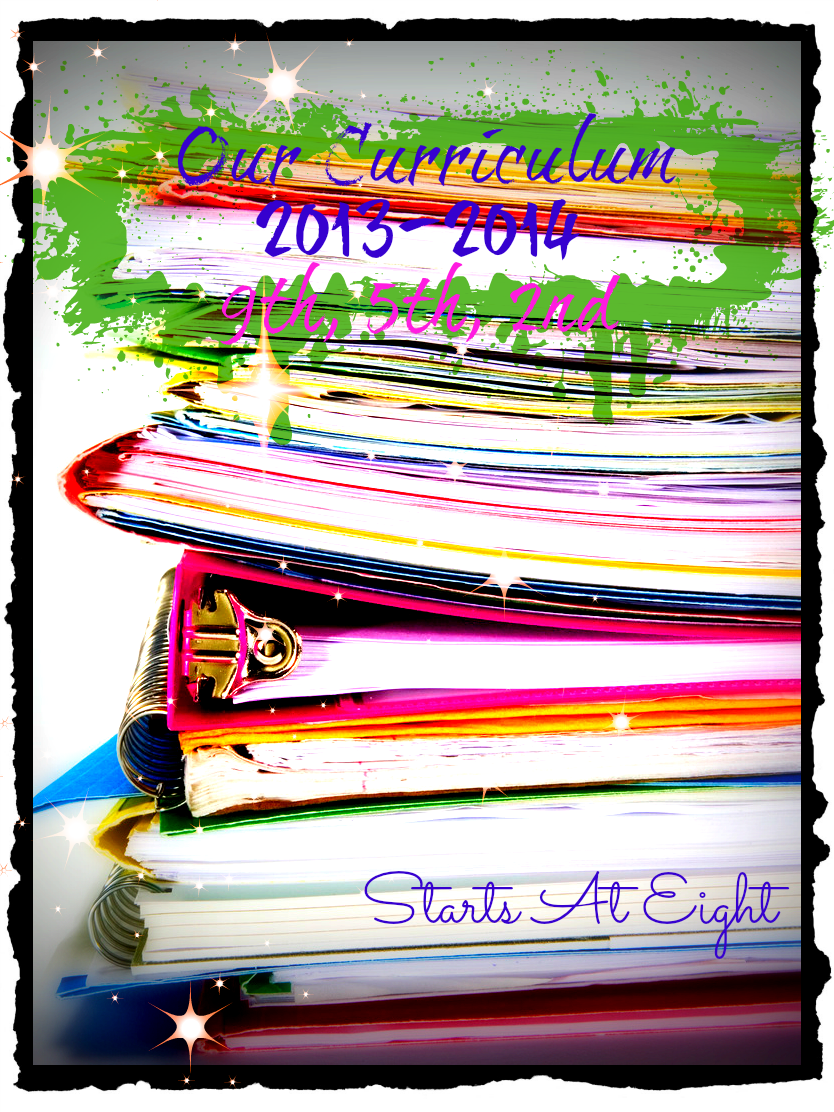 ---
iHomeschool Network's Not Back to School Blog Hop 2013 Schedule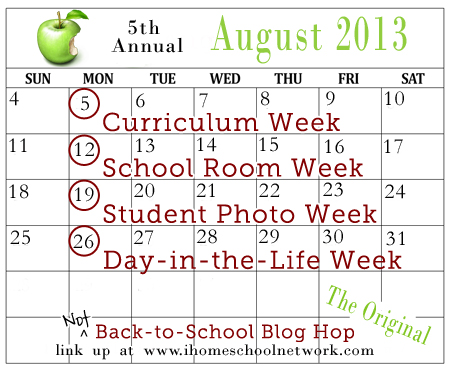 Week 1: Monday August 5 – Curriculum Hop
Week 2: Monday August 12 – School Room Hop
Week 3: Monday August 19 – Student Photo Hop
Week 4: Monday August 26 – Day in the Life Hop