We do not have any big trees in our own backyard.  Luckily for the kids we had the opportunity to hang out in someones yard who does!  From playing on the tree swing to "hiding" in the brush the kids were thoroughly entertained.  Ava was decked out in her Tinkerbell costume and decided that if she squatted in the brush that I could not see her.  So I took her picture and showed it to her asking, "Can you see yourself?"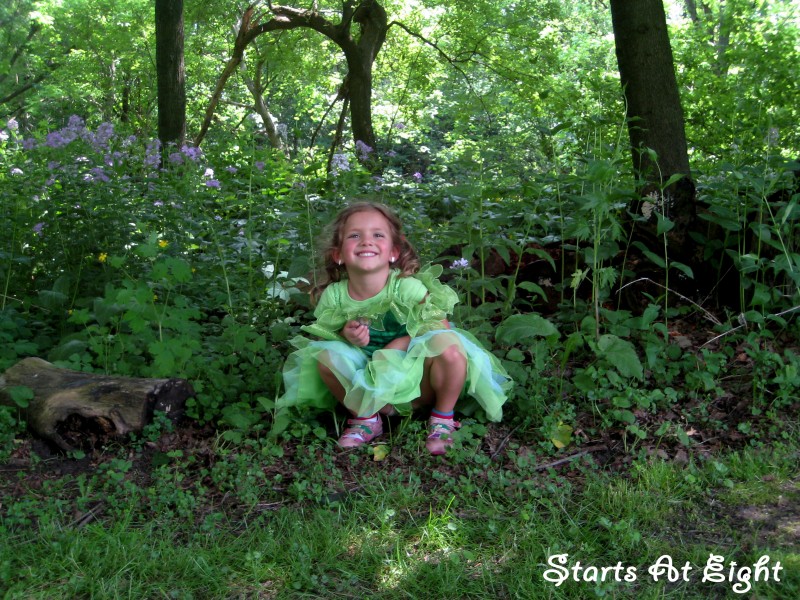 After looking at the picture in the camera viewer she said, "No, I don't see me!"  But then insisted on trying again.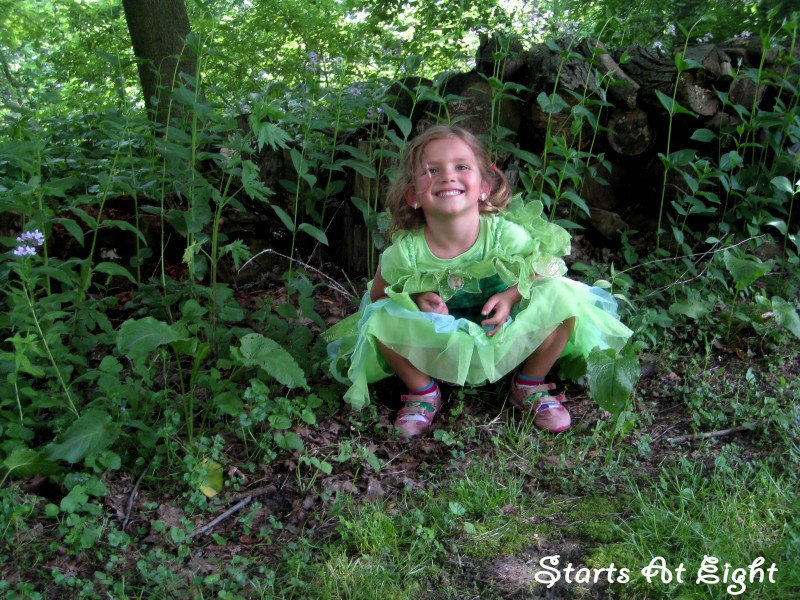 After the second time she realized she needed to hide her face so she points to her hair and says,"Pretend this is burnt leaves!"  The off she trotted to point her "burnt leaves" at me!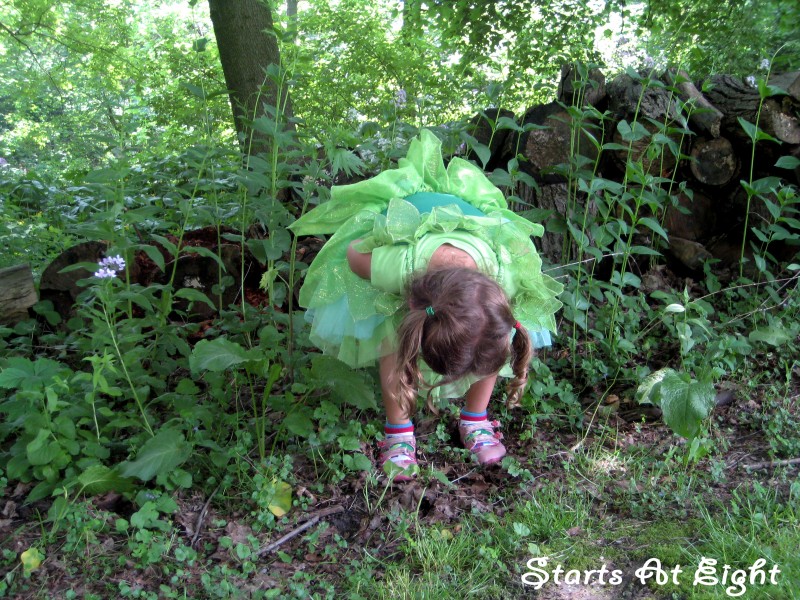 Upon looking at the above picture she told me that the red thing on the right side of her head (her hair rubber-band) was a strawberry!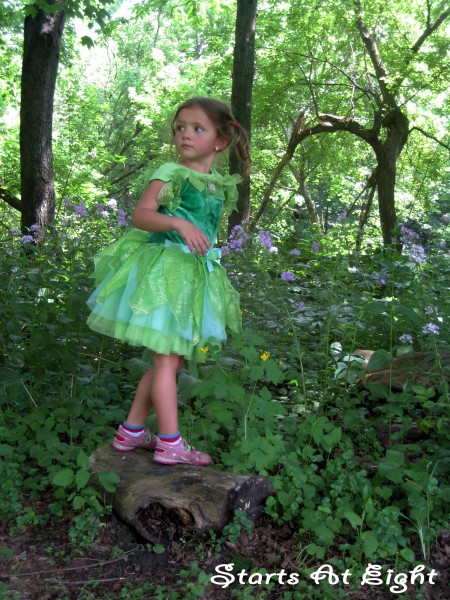 Ava, the woodland fairy princess!