Monday: As we are learning about explorers we are talking about how people used to think the world was flat. We are getting to the point where people are realizing the world is round. Since the kids like hands on activities we created "globes" of our own from flat pieces of paper. The possibilities with this are endless as far as how you can use the globes you make. We stayed simple, just coloring and labeling the oceans and continents.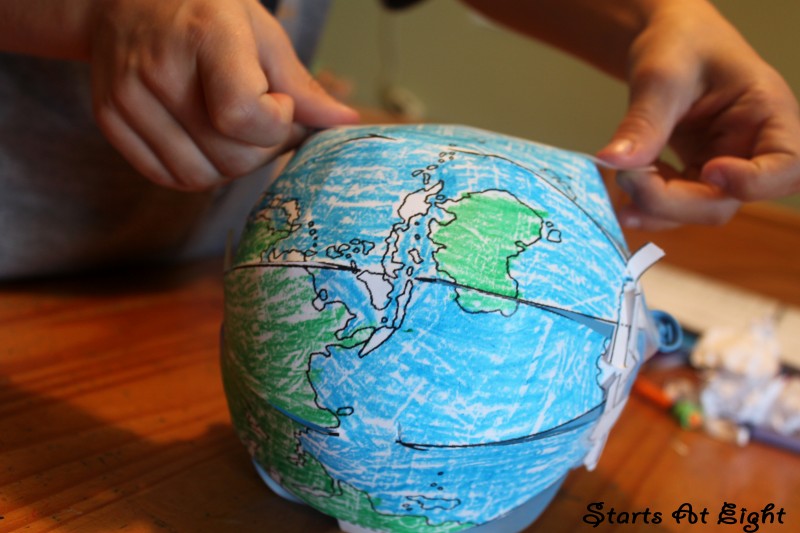 Wednesday: Chloe and Jayden had their first Mixed Chorus Rehearsal. Neither of them were too sure they really wanted to do it, but I insisted they were going to give it a try. As we left they were both bubbling over with how much fun it was and how great Mrs. McGinnis was!

Thursday: Our day was altered by the fact that Ava's Daisy Girl Scout Troop had the chance to attend the official Proclamation reading from the Mayor of Rochester's office that deemed October 1st through December 3rd officially "Cookie Time" in Rochester. Of course I forgot my camera, but I took photos on my phone, as well as a video of the Proclamation being read, AND we were on News Channel 13 at 5 and 6 on Thursday night. All the photos and video will be upcoming in a separate post as I wanted to have it all together with names, dates, what happened, to save for Ava to see when she is older as she won't remember it. The one news broadcast has Ava in full HD, filling the screen with her head, eating a Girl Scout cookie!

Friday: Ava is really enjoying the Read! Build! Write! activities from Homeschool Creations. We have been doing the Fall ones and I just got the book Angus Lost out of the library so we can read it and use the corresponding cards.