Welcome to the fifth day of 10 Days of The How To's For Book Clubs. Today I am happy to share a guest post with you from Elaine Wynn about some books that can really transport our kids into new, imaginative places!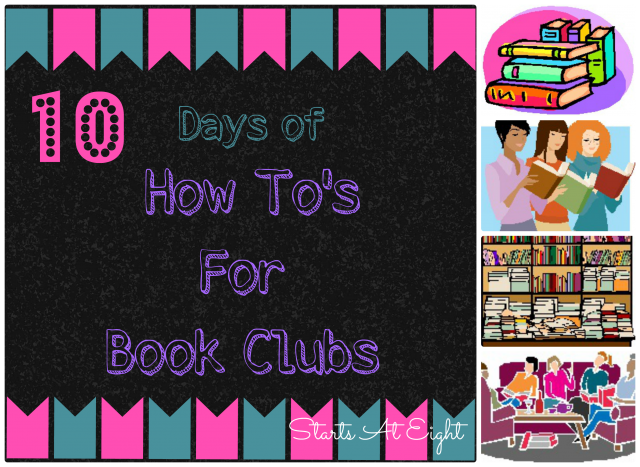 I imagine you've seen plenty of lists packed to the brim with amazing children's books. There certainly isn't a shortage of these lists, just as there isn't a shortage of childhood masterpieces. Many of us can probably name a handful of these books easily, some we probably read as kids over and over again, and then introduced them to our own kids.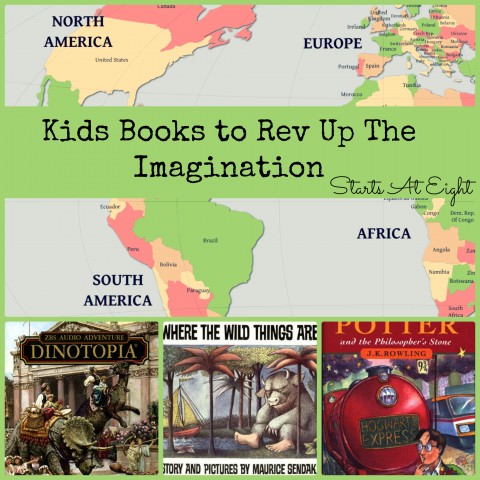 This isn't just an ordinary list. The books on this list are books that stoke the imagination. They trigger something that let's readers look beyond the pages and the world around them.
Where the Wild Things Are
You know this Maurice Sendak classic. It's one of those timeless classics that rarely escape these lists. It's on this this for a couple of reasons. It's accessible. It's a story that can be interpreted on multiple levels (and has, thoroughly), by both kids and adults. It's a great way to explore the concept of what the world can be. That it isn't merely this tangible thing in around you, in a conventional sense. It can be something else as well, but what that something else isn't necessarily definable. With the power of the mind—imagination—it can become anything and most importantly, what we need it to be, even if it's just for a short while: a place away from the troubles of reality where we can explore our troubles, our emotions, and our state of mind.
Harry Potter and the Philosopher's Stone
This book is the definition of escapism. J.K. Rowling introduces the Wizarding World and she does it in a way, much like the other books on this list, pulls us right out of our world and takes us to a very different, but identifiable, place. It's a world people of the real world want to participate in and have tried (quidditch, anyone?). It stokes that fire of imagination, inspires, and lets readers feel like they're sitting over the shoulder of Harry Potter himself. It's a world that invites further exploration, something kids want to read more of and be a part of, and when a book can flourish beyond the pages, for kids that's where it really succeeds.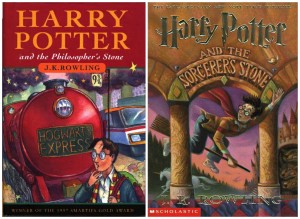 Now, you might have asked, especially if you live in the US, why Philosopher's Stone and not Sorcerer's Stone? Well, mostly because the title change was nonsensical, along with the minuscule changes throughout the book. If you're familiar with the philosopher's stone, you know it has a mythology dating back thousands of years. This "sorcerer's stone" was merely a marketing decision. This edition of the book is the perfect way to introduce that mythology, which kids also love to explore. Plus, it leads to other great books, namely Paulo Coelho's The Alchemist. For the younger kids, Philosopher's Stone, along with The Alchemist make great bedtime stories, as does the next entry…
Dinotopia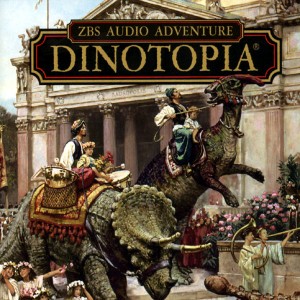 Or, to be specific, Dinotopia: A Land Apart from Time
, which is the first book in the series. This book introduces another imaginative world kids get to explore. What makes this book truly special is its imagery. The story is told through James Gurney's epic paintings of this dinosaur-filled land. For young kids, however, it's not an easy read, which is why it makes for a better bedtime story read by an adult. It's considerably more verbose than the other books as it's written as a series of journal entries. Of course, kids don't need to read to words themselves to find enjoyment from this book. The images alone will pull them in and take them to a place they've never imagined (or, perhaps they have).
Atlas of the World
It almost seems antiquated, seemingly rendered irrelevant by Google Earth, but there is still something to be said for a massive book and the tactile experience (plus you don't have to wait for the textures and overlay to render). Nothing gets the imagination going like our own world. Atlases take us to places we've never heard of. We get to see wild environments. We get to follow rivers and roads and go on little journey's in our heads. Not only do can we imagine these places, it's an imagining that can—one day—be fully realized.
---
---
About the Author: Elaine Wynn is a former grade school teacher and mother to 3 wonderful kids. Though she took time off to raise her family, she remained dedicated to education as a supporter of literary causes and the arts. Most recently she has taken an interest in personalized books for kids and loves to find new ways to encourage reading.
---
Topics in This Series:
Day One: Overview/Landing Page
Day Two: Types of Book Clubs
Day Three: Finding or Starting Your Own Book Club
Day Four: How To Host a Parent/Child Book Club
Day Five: Guest Post – Kids Books to Rev Up The Imagination
Day Six: (Monday, October 21st) Elementary Aged Book List
Day Seven: Favorite Books For Boys
Day Eight: Favorite Books For Girls
Day Nine: Popular Children & Teen Book Series
Day Ten: Example of a Teen Themed Book Club
BONUS DAY: (Monday, October 28th) A Book List of Children's Classics & Other Favorites
---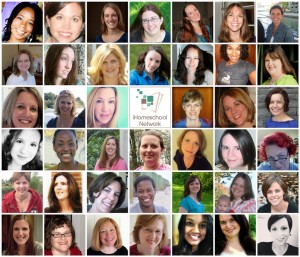 I am teaming up with 40+ other iHomeschool Network Bloggers to bring you this Day 10 Fall Hopscotch. Hop over to iHomeschool Network for ideas from veteran homeschooling moms on topics ranging from Learning with Board Games, African History, Planners, The Wizard of Oz and so much more!