History is one of the subjects that I love to be able to do in mini units, hands-on, and more interactive than we do something like math. History can come alive through books, videos, and projects.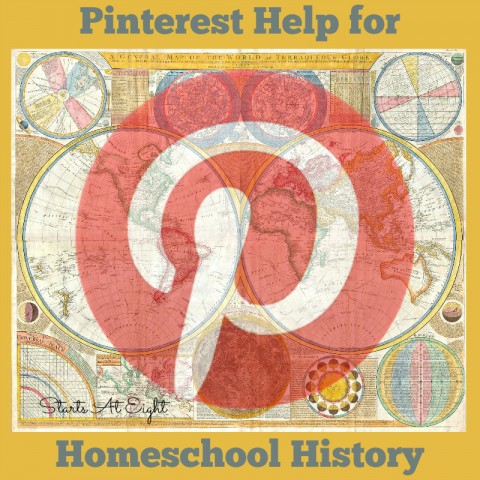 I have collected some of my favorite Homeschool History Pinterest Boards and organized them into categories. From Ancients to Modern, curricula to geography, there is something for everyone to use in enriching their homeschool history experience. I highly recommend checking out these boards, following them, and pinning from them for yourself.
Homeschool History Pinterest Boards
General History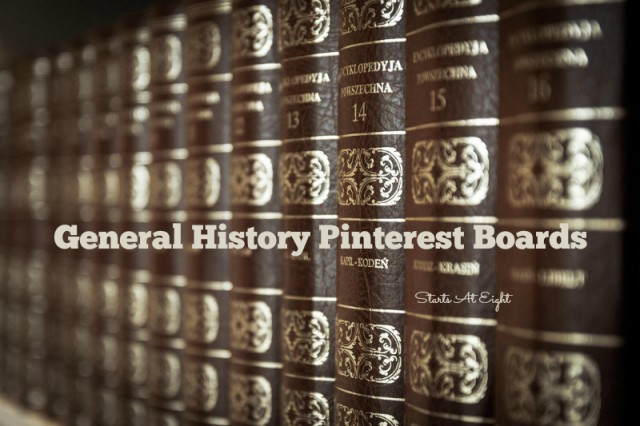 American History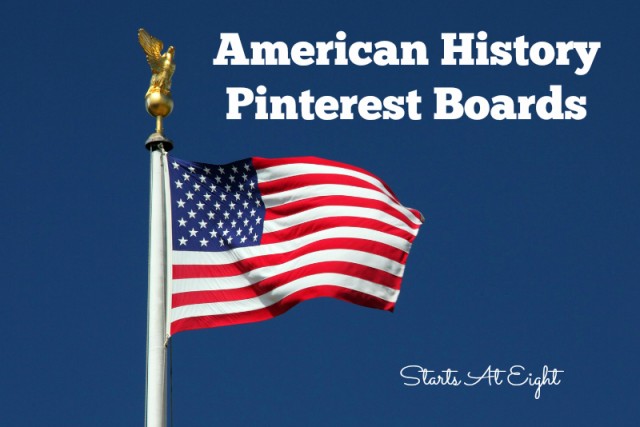 Native Americans, Government, Modern and more, all pertain to the history of the United States.
World History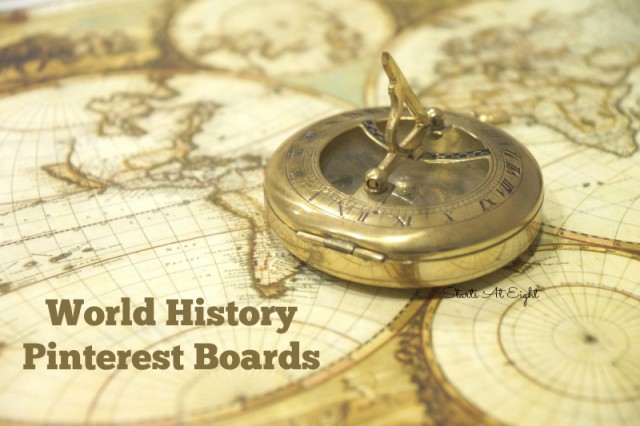 From early to modern day these boards cover World History topics.
Ancient History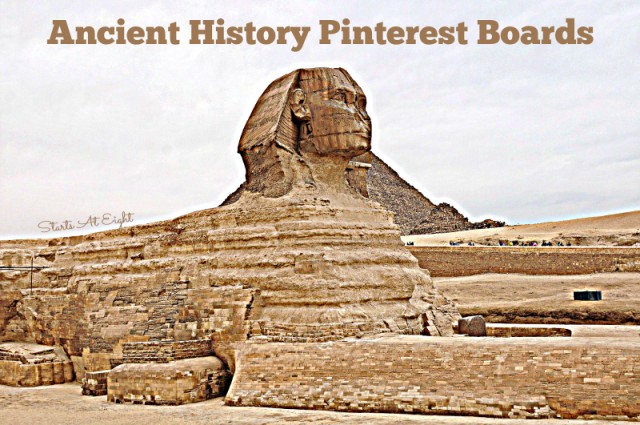 Looking for things pertaining to Greece, Rome, Egypt, or the Middle Ages? This is the place!
Geography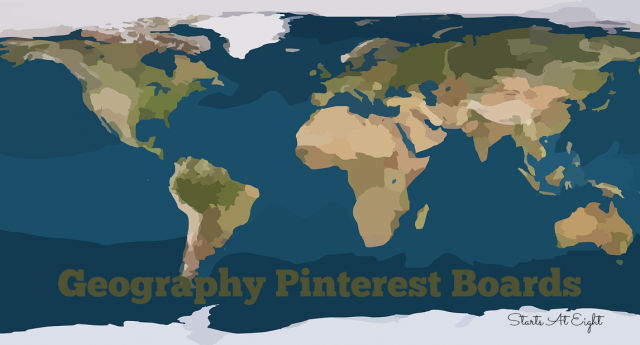 Looking for geography specific ideas? That is what you will find on these geography boards.
History & Geography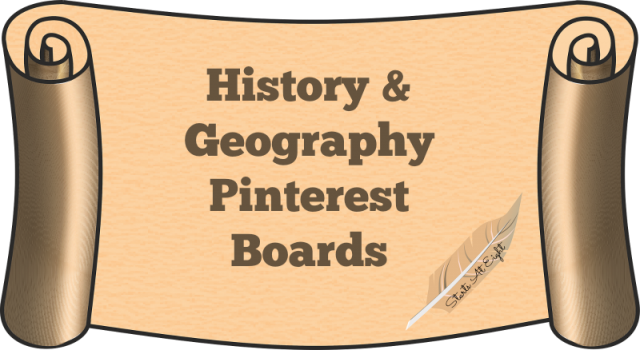 These are boards that combine both history and geography pin together.
Curriculum Specific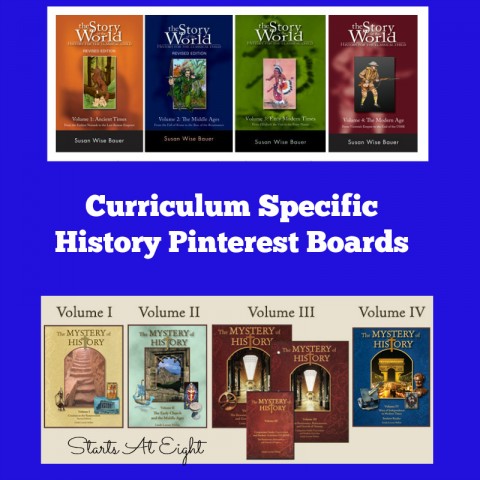 There are popular curricula like Story of the World and Mystery of History that lend themselves to history extensions, reading and projects. These boards are dedicated to those curricula.
Story of the World
Mystery of History
 Other Pinterest Board Collections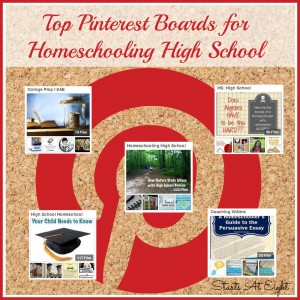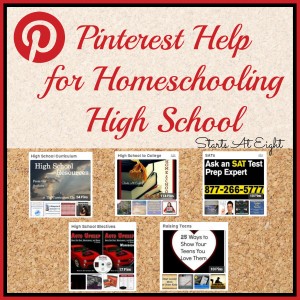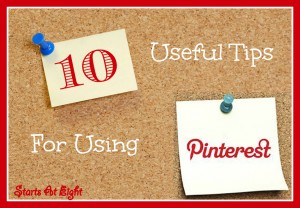 ---