Online homeschooling has become more and more popular as our digital capabilities and resources explode! Homeschooling has been made infinitely more accessible due to the availability of so many online homeschool resources. 
Throughout my years of homeschooling we have used many online homeschooling curricula, programs, and resources. One of the resources we have used for multiple children is Study.com.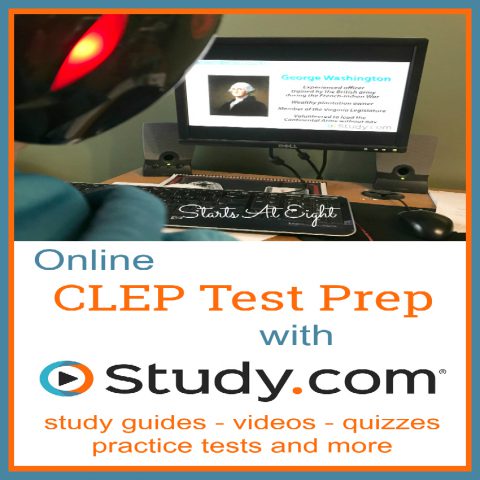 Study.com has been a source of CLEP Preparation for both my high school aged children who have each passed multiple CLEP Exams after using Study.com to prepare.
Online Homeschooling with Study.com
Since we have loved Study.com as a CLEP Preparation resource you can image how excited I am that Study.com is now offering an online homeschool option!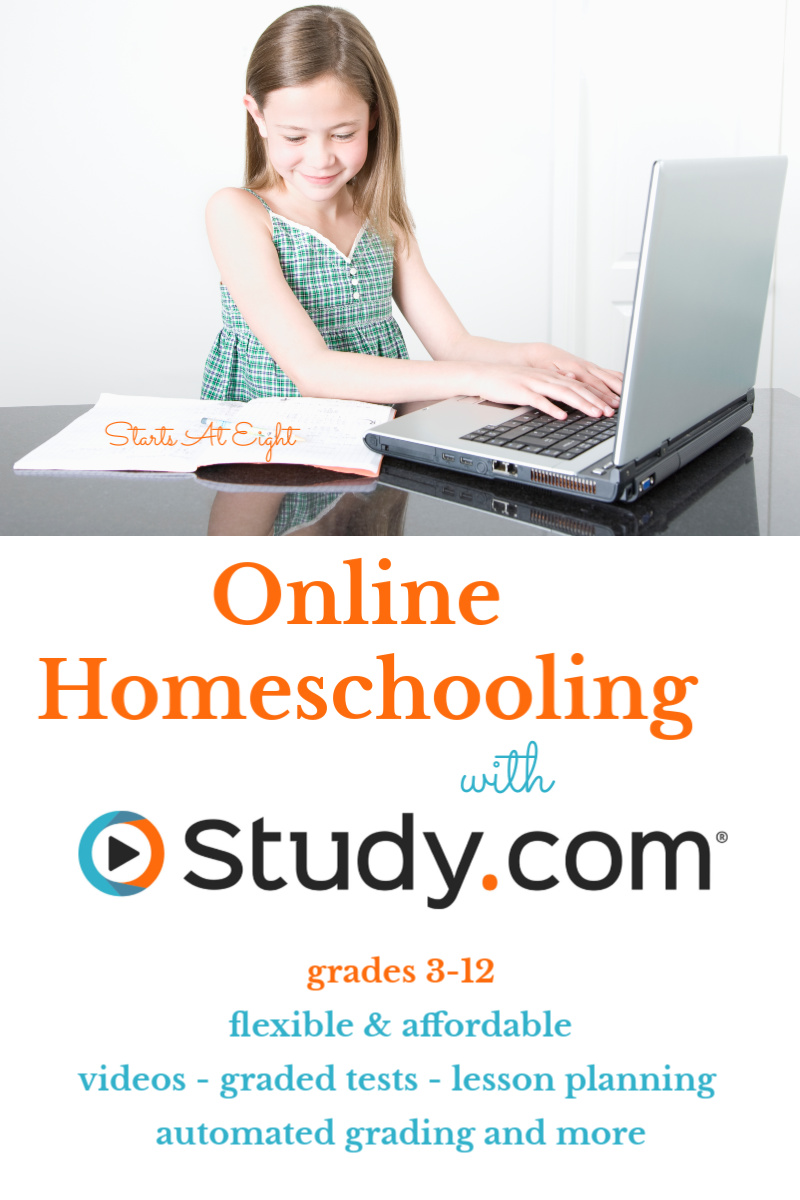 Study.com now has Online Homeschooling for grades 3-12. 
This dedicated homeschool resource page is aimed exclusively at homeschool families! Study.com has spoken with many homeschooling parents in recent months, listened to their stories and developed a curriculum package that they feel fulfills the community's needs. 
Homeschooling with Study.com: 
Is flexible and practical – their new Family Plan offers connected parent and child accounts.
Allows students to achieve dual credit.
Gives students the opportunity to learn non-traditional subjects like marketing or criminology. (View all courses)
Incorporates many learning styles.
Offers simple lesson planning, automatic grading and progress tracking! 

New to Homeschooling FAQ Page
Study.com also developed a FAQ for families new to homeschooling, based upon the experiences of the many people who have had to pick their way carefully through this confusing and often daunting process.
There you can find helpful information on homeschooling in general such as pros/cons of homeschooling, homeschool field trip ideas, homeschool laws by state, and more.
Award Winning!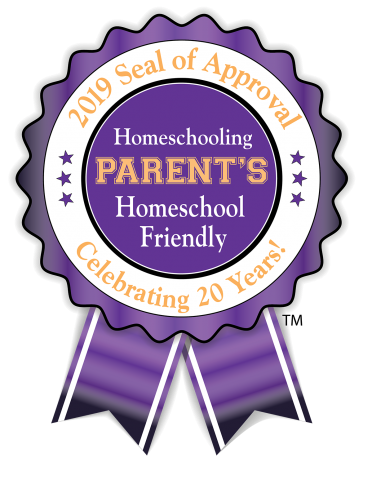 Study.com recently received an award from Homeschooling Parent Magazine, where they selected Study.com for their 2019 Homeschool Friendly Award.
Online Homeschooling Plans & Pricing
Get the perfect homeschool plan for your child! Study.com's platform represents great value in meeting the online homeschooling needs of homeschoolers!