I am art challenged. I need step by step instructions (and video is even better) to help my kids complete art projects. One of the resources I have been using are the Mixed Media Art Courses from Flourish. I am happy to say she is putting out a new one this month – Kids Create Art! Playful Pet Portraits!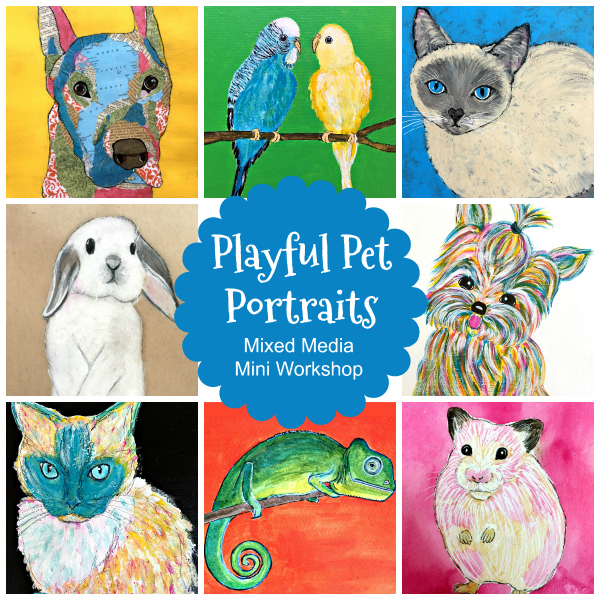 Do you have quirky canines, capricious kitties, or fanciful feathered friends? Let's capture our loyal and adorable critters in playful and whimsical ways with multiple art mediums!
In this latest art course, Playful Pet Portraits, Alisha will teach you, your kids and teens simple techniques for painting your family pet(s) while exploring various artistic styles.
This is a 2-week e-Course which means classes will be taught via videos in a private, password-protected site.  You can watch them on your own time and adjust them to fit your family's schedule. You will explore simple techniques for capturing your pet in the artistic style and medium of your choice. Whether you have dogs, cats, bunnies, rodents, birds, fish, or reptiles, or several of each, we will explore them all.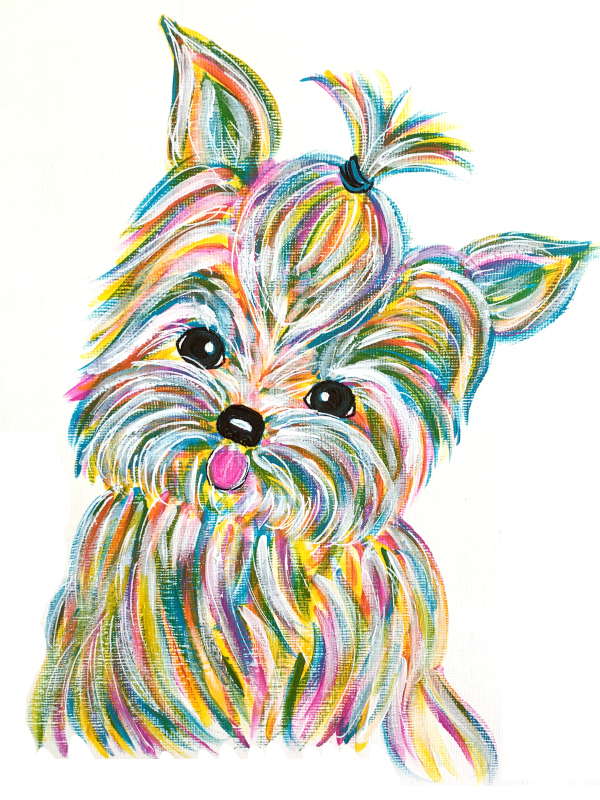 In this mini workshop for kids ages 8 and up (tweens, teens, & moms too), we will be exploring and experimenting with various art forms including:
Sketching
Acrylic painting
Watercolor painting
Palette knife painting
Oil Pastels
Charcoal & gesso
Collage art
Negative space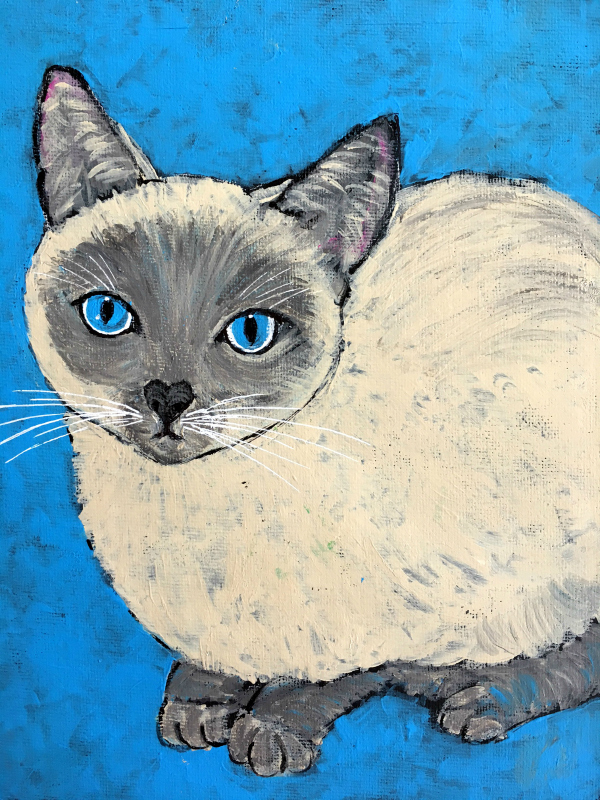 10 different art projects altogether!
Upon registration, you will receive a welcome email with your supply list. On Monday, April 17th, you will also receive an email with the link to the Week 1 "classroom" and your personal password. Then on Monday, April 24th, you will receive the link to Week 2.
Your kids can work on their art projects whenever they want and at their own pace. You will receive LIFETIME access to this course.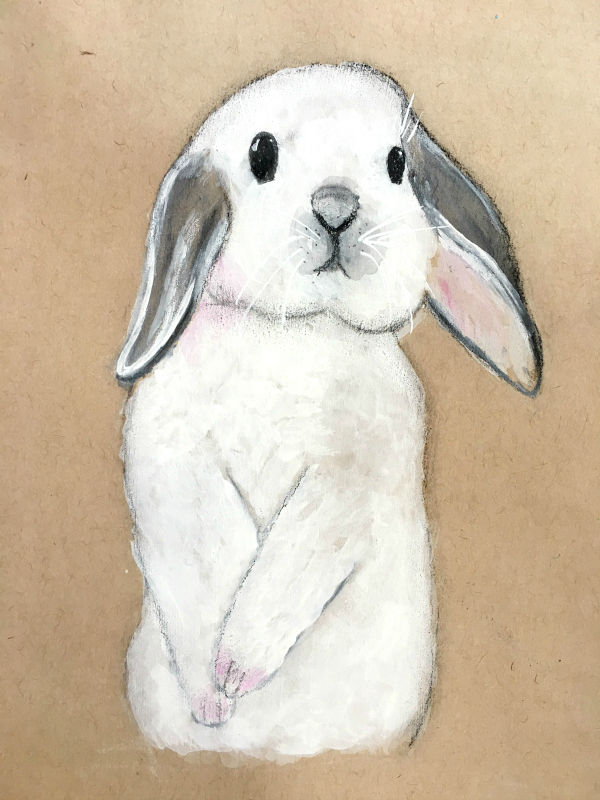 Regular Price = $30 (After April 16th)