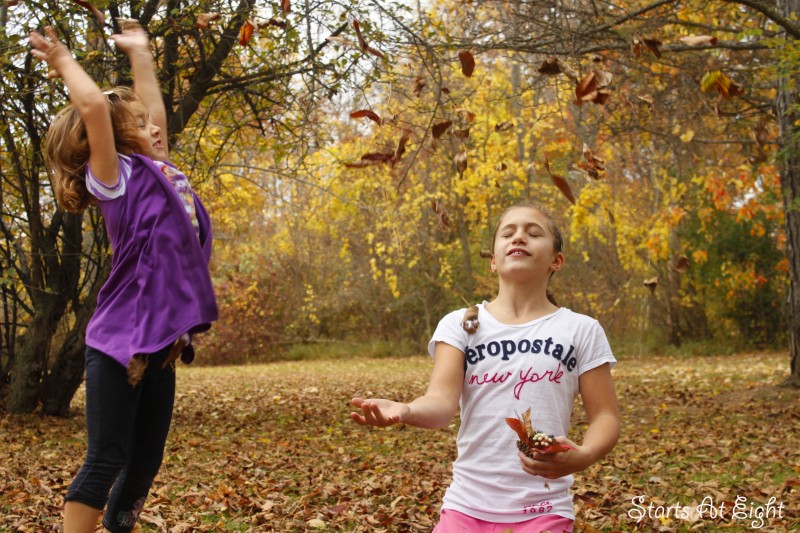 I took this photo on a day trip to Braddock's Bay park last week.  We had an unusual 70 degree day here in NY and I wanted to take advantage of it.  The kids finished up their work by lunchtime so we could head out and enjoy the weather.  Much to our surprise Daddy rolled in early from work and was able to join us on our bike ride, playground, walk in the leaves trip!

This week's "My Story" theme is Fall.
Many of us will be traveling to Dallas for our Dream Big photography workshop this week! This means no judged contest, but a week of fun and to share your story. We'd like for you to link up your favorite image of Fall and tell a short story to go along with your photo. Have a favorite fall memory? Where is the prettiest place you've been during the fall? How does your photo make you feel? Do you have fall traditions? Your photo does not have to include a face. Get creative, our link-up will be open all week starting on Monday! We can't wait to see your images and will be featuring some of our favorites throughout the week on Facebook.