This is the second section of my High School Literature List series. In the first one I covered American Literature. This one will cover World, including British literature choices for high school and beyond.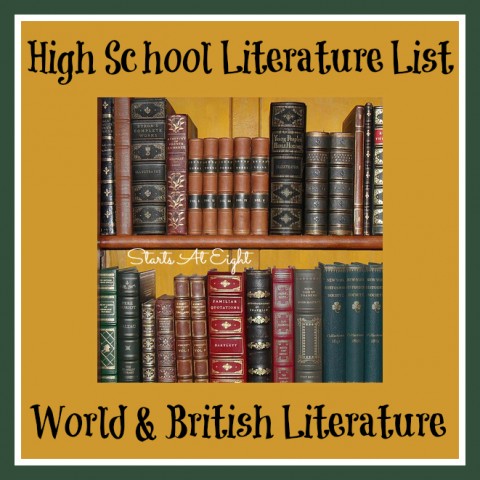 Please keep in mind that these are just suggestions and I have not even read all of these myself. When choosing books for your children to read it is a decision that is personal to each family. Be sure to screen books to be sure you are happy with the content.
Also keep in mind that not every book can be read. It is my suggestion that when choosing high school literature options you choose from a vast array of styles and genres to give your student a good cross section of literature as their base. Then after high school (or even during) they can move outward in whatever direction they would like to read, delving deeper into a particular style, author, or time period.
World Literature Suggestions
Authors with Multiple Works:
Alexandre Dumas
The Count of Monte Cristo
The Three Musketeers

Charles Dickens
Great Expectations
A Tale of Two Cities
Oliver Twist
Bleak House
David Copperfield
A Christmas Carol
C.S. Lewis
The Chronicles of Narnia

George Orwell
Animal Farm
1984
Jane Austen
Pride and Prejudice
Sense and Sensibility
J.R.R Tolkien
The Hobbit
Lord of the Rings (trilogy)
Leo Tolstoy
Anna Karenina
War and Peace
Robert Lewis Stevenson
Kidnapped
Treasure Island

High School Literature List Series: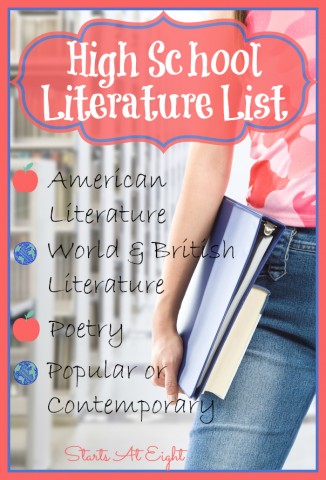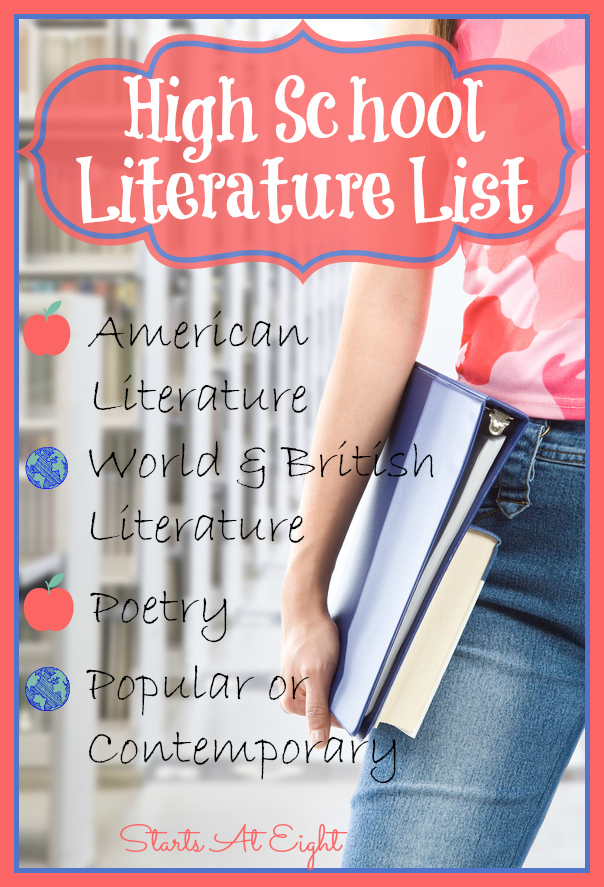 World Literature (includes British)
Are there books that you thought of or have read that you think belong on this High School Literature List? Share with us in the comments!