This is the fourth and final part of my four part series called High School Literature List.  My hope is that these lists will give you a place to start from. They are by all means not all inclusive but will give your teen a good literature base.
Popular or Contemporary Literature Suggestions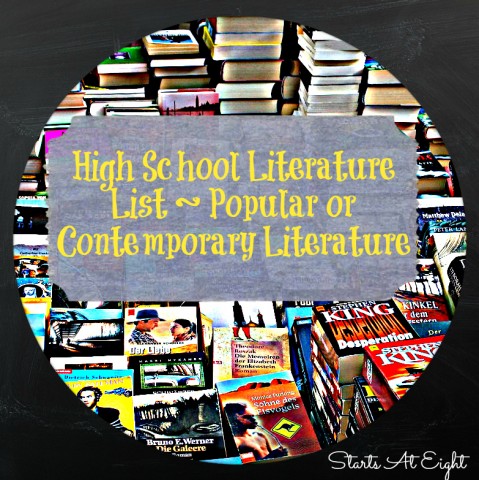 While popular literature might not be on every high school or college book list, this genre is certainly one to consider. Everything from historical fiction to pop culture novels would fit into this category. (You should screen reading selections as you feel necessary for the teens in your home.)
---
High School Literature List Series: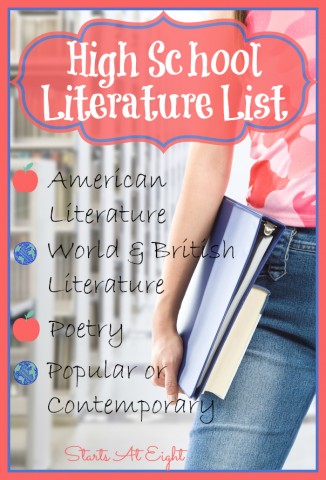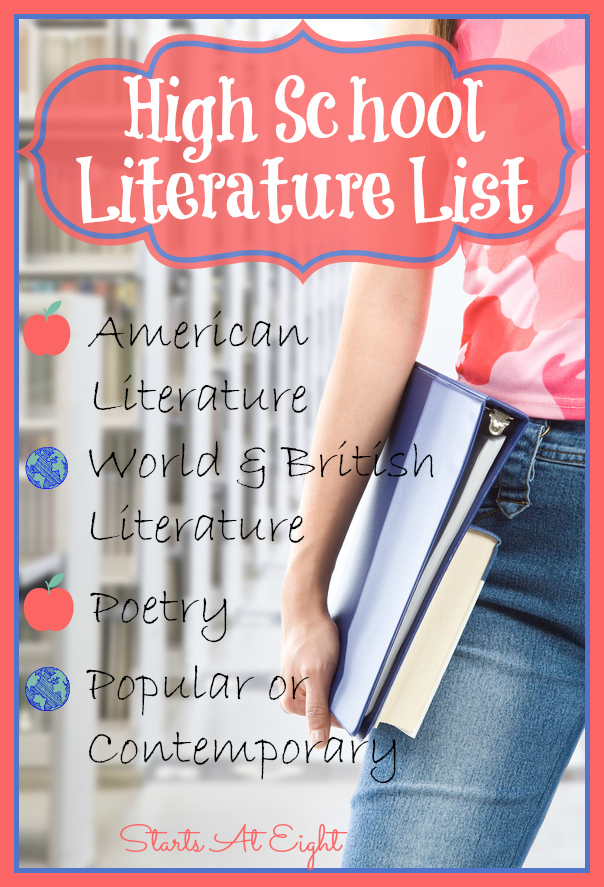 Are there books that you thought of or have read that you think belong on this High School Literature List? Share with us in the comments!