Going to college can be an expensive business, especially when you find yourself buying software, most of which is high in cost, to help you with your studies. However, you may be able to make some serious savings on software by following a few simple tips.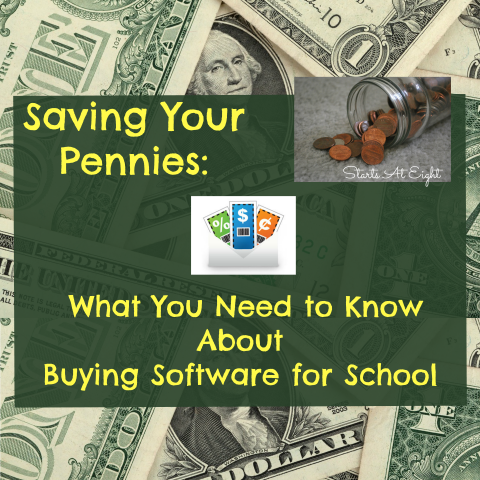 Whether you need software for word processing, photo editing, learning a language, antivirus, design or anything else, take a look at the following ideas to find out how you can cut down on the amount you spend when buying software.
Take Advantage of Special Offers
Whenever you buy anything, it is always worth looking out for some special offers to get a healthy discount on your purchase, and the same is true with software for students. Software is slightly different because developers often provide a special student package, which may be a lot cheaper than the version for non-students, so always check to see if this is available.
Even if there is no student version available, keep an eye open for discounts that may be provided at certain times of the year. Follow developers on their social media channels and sign up to their newsletters, and you may be able to spot a special offer as soon as it appears.
Search the Forums
It may be worthwhile seeking out some online forums and specialist websites dedicated to either students or the subject you are studying. Sometimes a website may have special deals available for a software download when you arrange it through the site, and this can be a simple and effective way to save some cash.
Use Money-Saving Coupons
One of the simplest ways to make savings online is to use coupons. These coupons are available for a whole range of products and services online, and you may well be able to find coupons for student software. If you want to take full advantage of coupons, head to a specialist website like SumoCoupon.com and perform a quick search to see what you can find. You may want to check such websites out on a regular basis because the coupons are constantly changing.
Take Advantage of Extended Free Trials
You may also be able to download the full version of the software on an extended free trial, allowing you to get full access to all the features without having to pay a thing. This is always worth looking out for, so search for the option next time you look for software.
Use Free Software
Some software can be very expensive, but you may be able to find a free alternative if you look around. One of the most well-known open-source software solutions is OpenOffice, which is a full office suite that can do many of the tasks accomplished by Microsoft Office. You may lose some of the features of the paid-for version, but it is often enough for what you need. So always search for a free alternative, and if you find one, try it out to see if it provides what you need.
Compare Software
Even if you cannot find any special offers or discounts on the software you need, it never hurts to carry out a quick comparison online to see where you can find it cheapest. You may well be able to find the exact same software for a lot less on one online store than in another, and it does not take long to carry out a quick check.
Cut the Costs of Your College Software
These are all simple but effective ways to make potentially large savings on your software when you go to college. So take advantage of them the next time you are buying software and see how much you can save.
Author Bio:
Russell Matthews loves computers. Whether it's smart use of software or finding the best devices, he enjoys blogging about the ins and outs of enjoying computer technology. You can keep up with Russell's posts and latest coupon offers on Twitter.