Even young kids today have become more adept in using innovative devices as well as the Internet for their studies. When you access the web, you get to find a broad range of websites offering you different tools and platforms that can be used. Teachers and parents can definitely use the Internet to help students reach their potential. If you are searching for specific online tools that you can use for K12 learning, there are on over abundance of options to choose from. This article suggests to you 8 tools that are specifically created for K12 Online learning.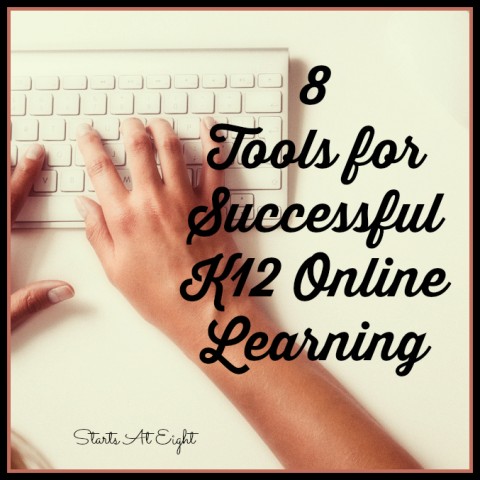 Tools for K12 Online Learning
There are so many things that kids can learn whenever they read different kinds of literature. For both parents and educators, it can be quite challenging to find interesting materials that kids would be very eager to read. With the site, todayinliterature.com, there are several literary pieces to choose from. Whether you are searching for online stories and other literary materials, you can just access their database for free. This website can help students enhance their reading comprehension, creativity and other skills.
Reading your favorite classic and other literary materials does not have to entail cost on your part. Thanks to the Project Gutenberg, online user can now access thousands of free ebooks and other reading materials for free. You can just access the website Gutenberg.org and start searching for the specific literary material or work you need. The site is properly categorized depending on the subject area like philosophy, fiction, history and a whole lot more. Now, you can just click on these categories to make it easier for you to find the material that you are looking for. Now, you can read any material without the need to spend any dime.
Another great website that students can use for their studies and for exam preparations is Pinkmonkey. Through this website, students get to access free online literature summaries for free. The website has a huge database where teachers, students and other online users can access 460 study guides, book notes, chapter summaries and a whole lot more. Apart from study notes and literary summaries, the site also has interesting materials like parents tips, college planning information, etc. Students, teachers and parents can find many interesting and useful information from this website.
In submitting an essay or any other written work required by the teacher, students have to make sure that the paper to be submitted is free from any grammatical or spelling error. Many students struggle when it comes to proofreading and editing their work. The good thing is that there are companies offering topnotch and reliable proofreading and editing services. Allcorrerct.org is an online firm specializing in proofreading and editing. You can just submit any paper and they will deliver it to you free from any error or mistake.
The traditional encyclopedia might have become less popular among students and educators. But with Grolier online, these materials are now integrated into the online platform for easy access and convenience. Through the website of Grolier, you get to access 120,000 articles, 340,000 web links, thousands of newspapers in various languages and other materials. In addition, the site also has interactive maps, timelines, atlases and ebooks for primary school, middle year and high school students. With the Grolier platform, students get to have the necessary materials that they need in just one site.
Drafting an essay is never easy. For students who barely have a knack for it, submitting a quality essay on time is quite daunting. At bestessaytips.com, students never have to worry about it. The site offers excellent writing services unlike no other. Hiring only the best and skilled writers, students get to have quality papers that can earn them high marks. Bestessaytips.com provides essay writing and other academic writing services. Students who are in need of an essay can just place their order, provide the details and wait for the final work to be delivered. Set the deadline and Best Essay Tips will deliver the final work.
Before, students would carry their dictionary and thesaurus with them. But since most kids and other students today have their portable devices, there is no need to carry any book with you. Thesaurus.com is a website where online users can just type in and search for the meaning of words. The site is free to use and can be easily accessed through any device. Enriching ones vocabulary is now made more efficient with the help of these kinds of tools. With their huge database, students can just search the word they do not know.
To inspire students, Powermylearning.org is a website specifically created for those who want to have successful K12 learning. It is a free platform where educators can personalize instruction and access various activities and playlists for their students. Educators can access free activities, create playlists and monitor assignments. Parents can also connect with their child through various activities. Students can join classes, track assignments and interact with other students.
Quality K12 education is essential for students to prepare them for future studies. Apart from the materials that are used in class, educators and parents can definitely find other means and ways to make K12 more interesting and innovative. The Internet offers various tools and platforms to make it easier for students and teachers. With the help of these tools, students can have successful K12 learning.
About the author:
Cindy Bates is an experienced writer and educator. She has written for different online publications, where she shares her experience and knowledge. Her main focus is covering a variety of topics in education niche.