Day Fifty-One: Sunday, February 20th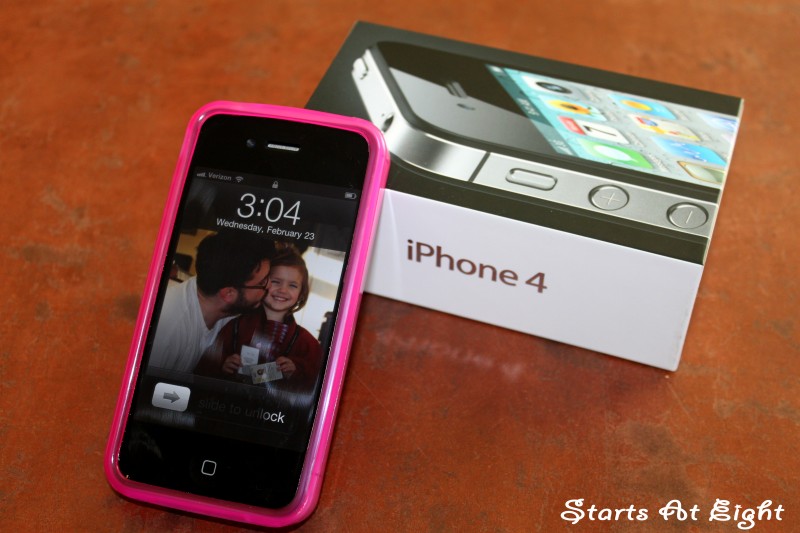 Today Joey came home with my TineBirthdayAnn gift….my new Verizon 32 gig iPhone 4! We went back and forth about spending the money for it. I just bought a new phone in October. But Joey had been saving up money and decided that I should have this phone.
Day Fifty-Two: Monday, February 21st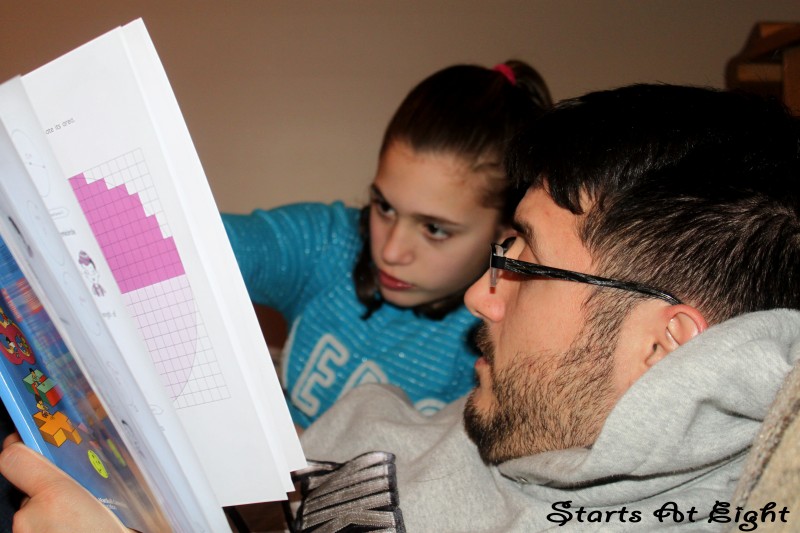 While Chloe had a week off from the gym for February break, and instead filled her days with friends, she spent her nights doing schoolwork.  Daddy put on his substitute Math teacher hat and I decided he did so well he might just find himself the new Ciravola School of Excellence math teacher!
Day Fifty-Three: Tuesday, February 22nd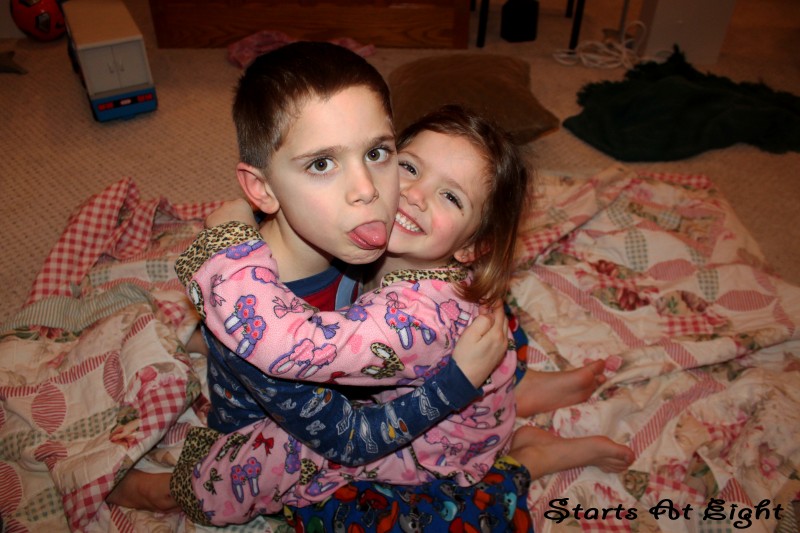 Jayden and Ava!  What more could be said about these two?  Oil & Water or Peanut Butter & Jelly, two peas in a pod!
Day Fifty-Four: Wednesday, February 23rd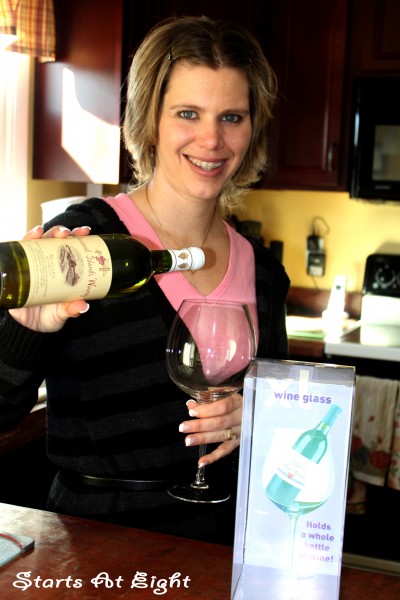 Happy Birthday to me!  Shana wanted to make sure that my glass would always be half full instead of half empty!  I think she has done a great job of that!
Day Fifty-Five: Thursday, February 24th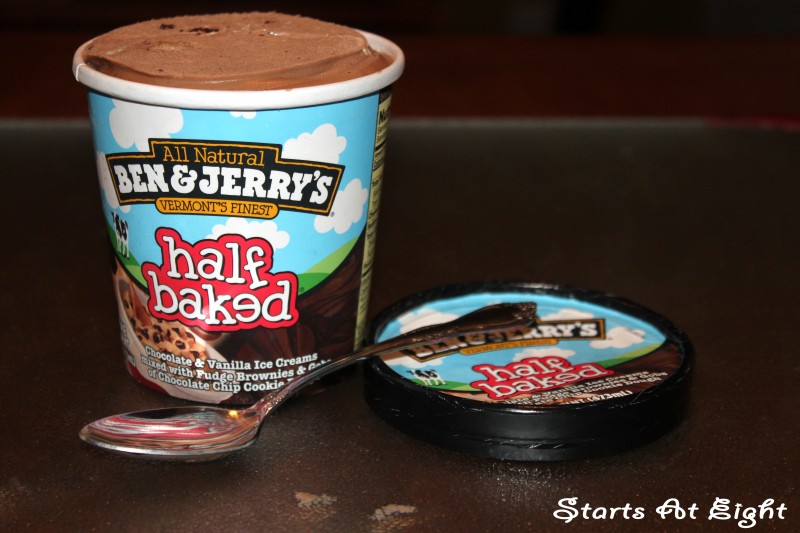 Happy Birthday to me!  (again)  A random trip to Target led to the ice cream which led me to this!  I think it was something like 600 calories for me to devour this, which I did, of course!
Day Fifty-Six: Friday, February 25th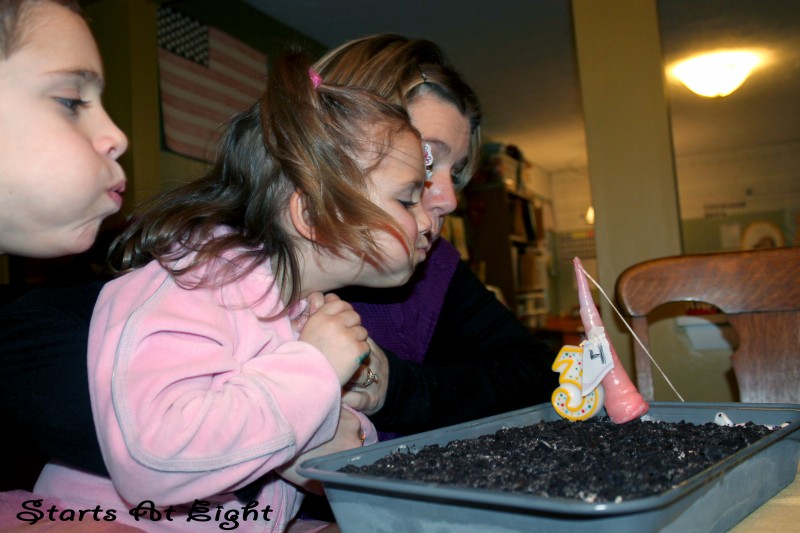 Happy Birthday to me! (x3)  My mom made me an awesome mint chocolate brownie ice cream cake!  The kids could not help themselves when it was time to blow out the candles.  Notice the odd, Chloe made #4 candle.
Day Fifty-Seven: Saturday, February 26th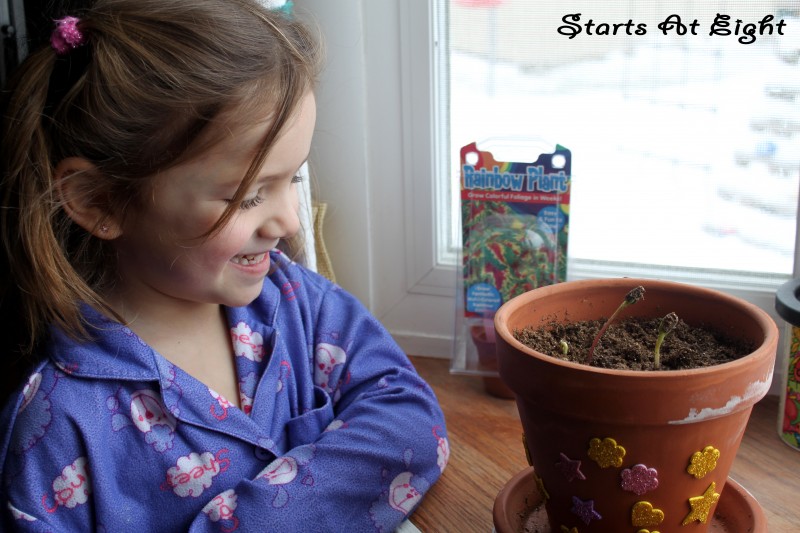 Ava is growing sunflowers for her Daisy Girl Scout troop.  She is so excited to see that the seeds are sprouting.  After the spring thaw they will be planting them at a local nursing home for the residents there to enjoy!