We took advantage of the fall this year by learning about Johnny Appleseed and apples.  I found many free resources online, as well as taking books out of the library to supplement our studies.  We started by picking apples, learning about the life cycle of apples, and making applesauce.
Ava loved picking the apples directly from the tree.  One tree gave us two large bins full of apples, all of which we planned on using for applesauce and pies.  (Not just for us though, both my mother and mother-in-law were taking apples to cook with.)  Chloe just wanted to be up on top of the ladder!  Ava even stopped to eat a small apple or two!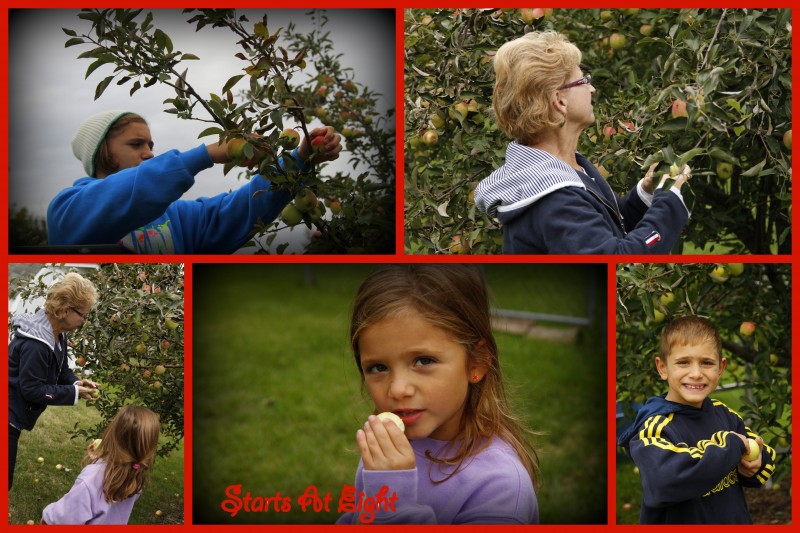 I am not sure I have ever made applesauce on my own.  I may have helped my mother here or there but this was my first time doing it with my children.  (Notice I had help from both my mother and mother-in-law!)  Much to our surprise Ava was a trooper when it came to apple peeling!  Not only did she stick with it the whole time, but she was having better luck with it that both Jayden and Chloe!
We basically peeled, cored, and cut apples to fill the pot we were using about 3/4 of the way.  The apples cook down a ton so we could fill it pretty full and not have to worry.  To make it the consistency we wanted we added apple cider (you could use water but the cider gives it a richer apple flavor).  Then of course we added cinnamon and sugar to sweeten it up!  The applesauce freezes really well so we filled many containers to freeze and have throughout the winter.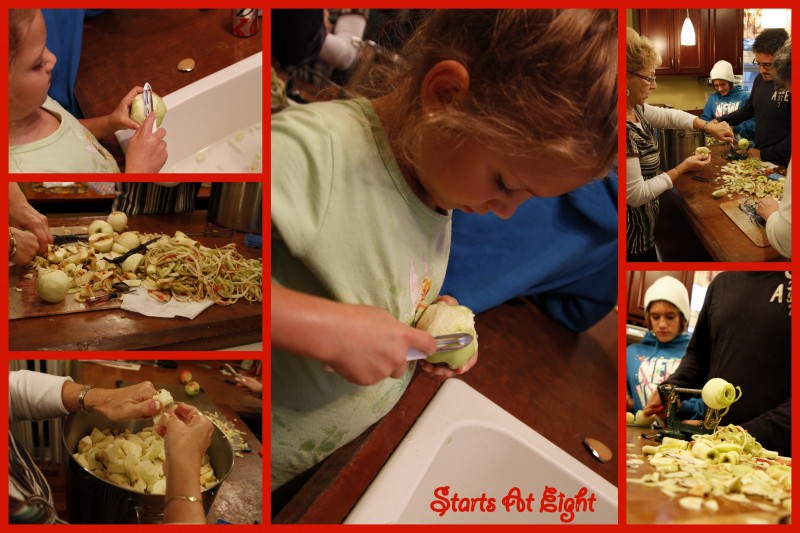 Apples:
Using the Life Cycle of an Apple Tree Activity, Ava and I went throught the life cycle of an apple tree and made this great paper plate representation of the cycle.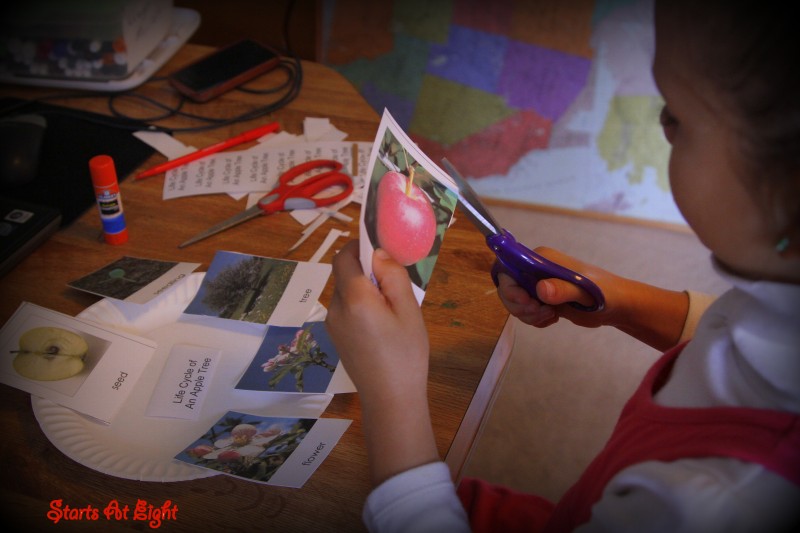 After completing our apple study we rolled right in to Johnny Appleseed.  I really love it when we can read books, view videos and do some hands on activities for a unit, and we were able to do that here.
Johnny Appleseed:
Johnny Appleseed and apples go hand in hand so we chose to make a lapbook that included both things. I compiled various pieces from the resources above to complete our lapbook. Ava loves having these as a representation of what she has accomplished. She keeps them on the bookshelf in her room and often reads through them again and again.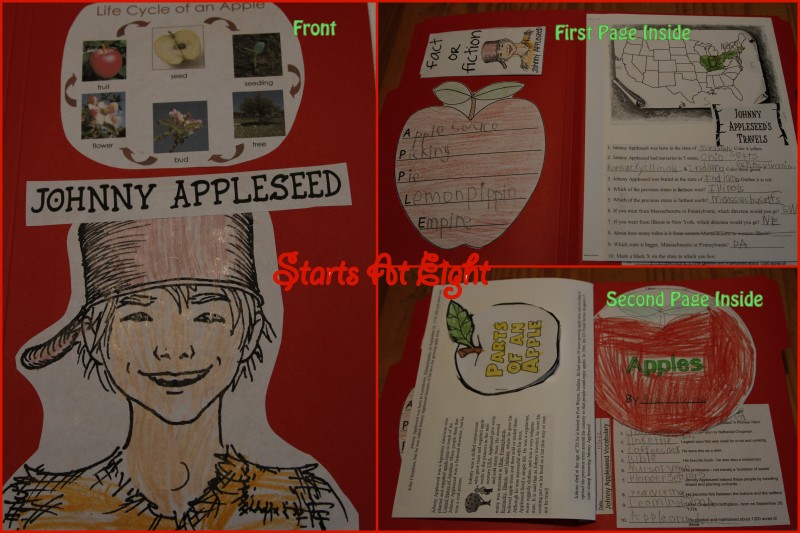 ---
The Big Book of Homeschooling
To get tons of great advice, and move beyond the basics of academics, pick up a copy of The Big Book of Homeschool Ideas. Some topics included are things like active learning, learning with video games, helping teens/tween become independent learners (one of my chapters), teaching on the road, learning with movies, high school literature (one of my chapters), and gardening.
This book can carry you through all your years of homeschooling, covering the stages your children will mature through: preschoolers, elementary grades, middle school, and high school. As your life situation changes, you will find new chapters that apply to you. You can view the full table of contents to see all 103 topics!
If you would like to purchase a PRINT Copy that option is now available via Amazon!! The Big Book of Homeschool Ideas – Print Copy

This post may contain affiliate links. Please see my