On Thursday the 6th of October, Ava's Daisy Girl Scout troop was offered the chance to be present when the mayor of Rochester's Office offered a proclamation deeming October 1st through December 3rd "Cookie Time" in Rochester. Tassie Demps, Director of the Bureau of Human Resources Management Department was present to read the proclamation.

The girls (especially Elizabeth) were very excited to be on the news in honor of the great "Cookie Time" event. It was tough to get them to sit still and quiet while the event was getting underway!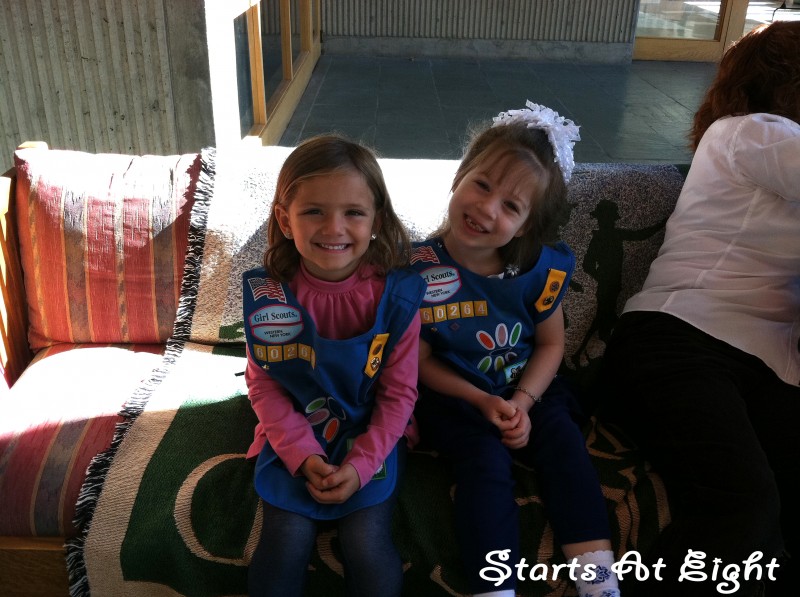 The ladies at the Girls Scouts Rochester Service Center were fantastic. They were enthusiastic and so happy to have the girls there to participate in the event. They had a whole table spread with the different types of cookies, including pitchers of milk for us to enjoy!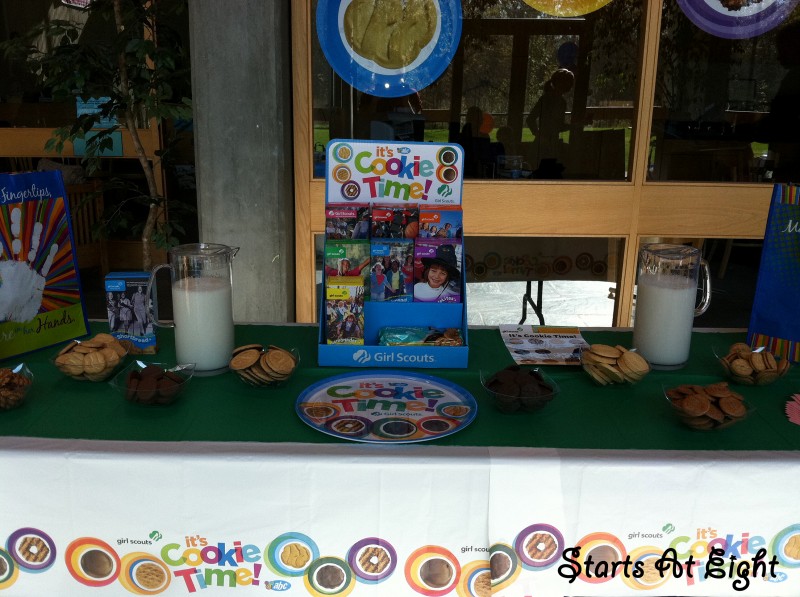 Untrue to form, I forgot my camera for this event, so all the photos were taken on my iPhone. The girls were encouraged to get together and declare that it was "Cookie Time"! Unfortunately they did not include this in the news video clip and I did not take video of it, I only took this still photo. It was so very cute and our little spokeswoman Elizabeth was as charming as can be! Ava was a little nervous about doing it, but she participated just the same.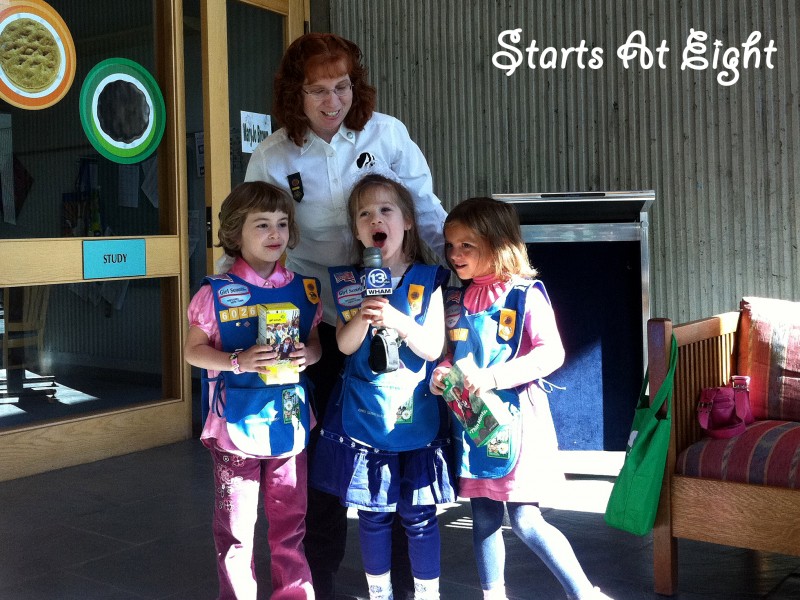 Now who doesn't love to eat all the cookies and milk that they want! Even I jumped in and enjoyed a few of the Thanks-A-Lot cookies that I love so much!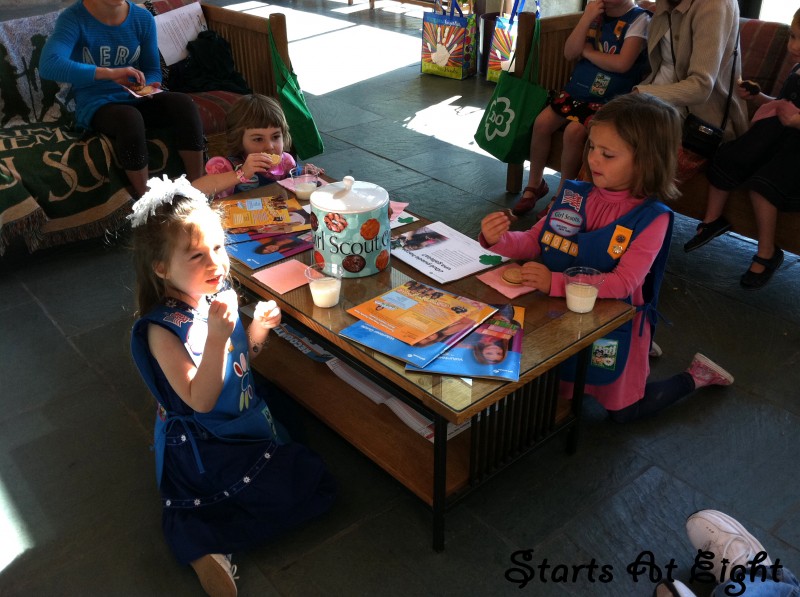 One of Ava's favorites is the new Lemonades cookie. As you can see she is very much enjoying it!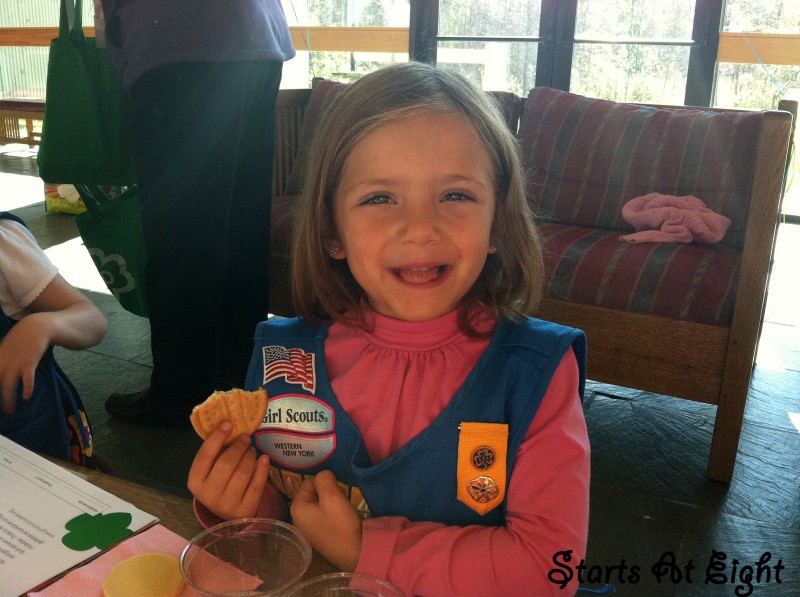 Here are all the fabulous ladies that made this event fun for the girls!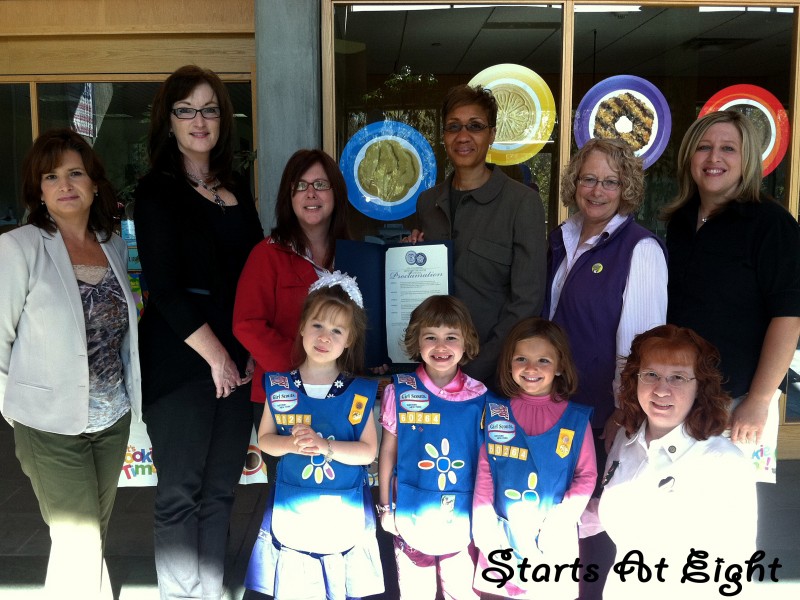 Last but not least are the videos. The first one is a combination of the two news clips that were aired here on News Channel 13 at 5 & 6pm. The second is the video I took with my phone of Tassie Demps reading the proclamation.
[sep]
[sep]
[sep]