Day One:  Saturday, January 1st
This is a photo of the start screen in our new Playstation Move game called Start the Party.  The camera takes a photo of you to put inside your character.  The kids love making silly faces that they can see throughout the game.  It also records your voice "saying your name".  The kids, especially Chloe, have taken to making a crazy sound instead of saying their name because that too is played throughout the game.  From one of my favorites, Whack a Mole, to splatting bugs with a swatter, catching pizza toppings on your pan, popping bubbles and more, this kid friendly interactive game is a blast for all who play, and all who get to sit and watch the funny facial expressions of those who are playing!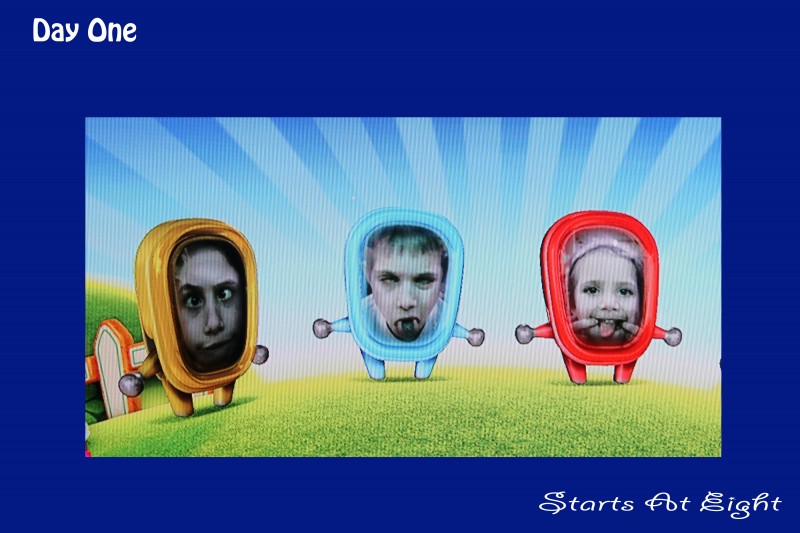 Day Two:  Sunday, January 2nd
This was a rare moment when Oscar chose to sit in Ava's lap, instead of her holding him there against his will.  She was so pleased to have him happily sitting with her, and I was so surprised at this rare moment that I jumped for my camera and almost startled him out of her lap!