This is how it started: The Beginning of Project 365
Once again I am 10 plus days behind. For almost a week now we have had at least one person down with the flu so picture taking, and anything else beyond basic care, has been limited! I am working on catching up the ones I have missed, but for now, here is one for today.
Day Eighty-Three: Thursday, March 24th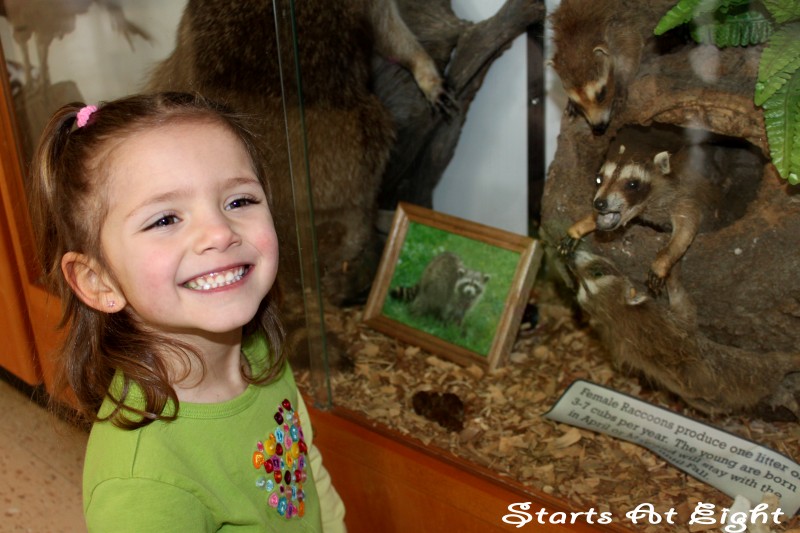 Ava enjoyed a trip to Tinker Nature Park with her Daisy Girl Scout Troop. There were many things to touch and see. From these lovely taxidermy animals, to bones, furs, both an active and dead bee colony, as well as a nice walk on the nature trail there.  Although I don't know any of this first hand because I was still home recovering from the flu, so Daddy got to enjoy this outing with her instead!