Do you have a crafty art kid in your home? Do you have a kid not so interested in art and crafting? Either way 3D pens might just be the next big thing in your house!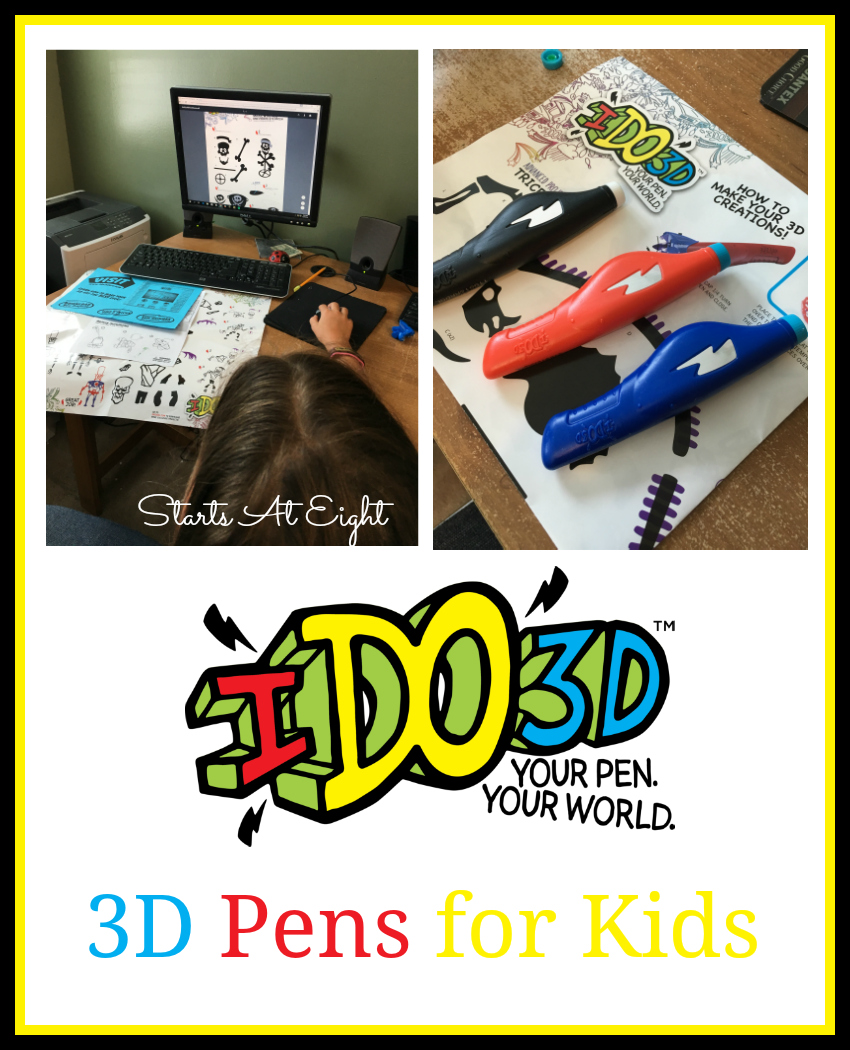 This summer we have had the distinct pleasure of working with the IDO3DArt pens in our home! My 10 year old in particular (who loves to do arts and crafts) has spent many hours crafting and creating with these pens.
I received this product as part of a review and I was compensated for my time. I was not required to write a positive review and all opinions are my own. Please see my full Disclosure Policy for more details.
What are IDO 3D Pens?
What's in the IDO3D Vertical Kit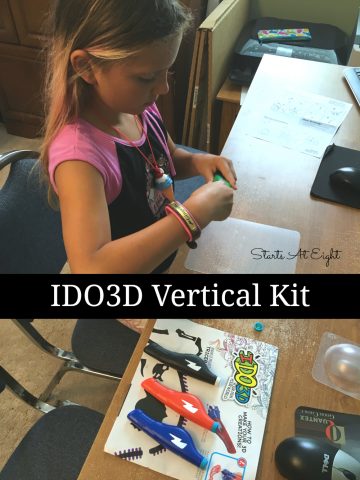 4 pens– in red, blue, green, and white (These were the colors we had – While one appears to be black it was actually white.)
Pen Light– This attaches to the pens and is used to cure the ink. (batteries are included)
Plastic Sheet – This is a clear mat which creates a working surface for your projects.
Instructions – These go over placing the tips, getting started, how to use the light, etc.
Templates (Guide Map)– These are projects that you trace on the mat and then you piece them together to create a 3D finished product. (**These are the gold of the whole thing in my opinion!)
3D Building Accessories– like a rounded bowl for making things in a sphere shape
Using IDO 3D Pens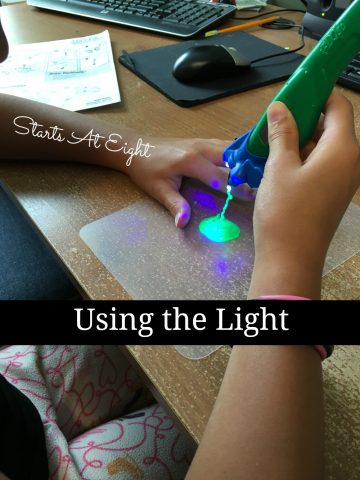 A Few Tips & Tricks for using 3D Pens
Watch the Videos – I highly recommend checking out these video resources.
Prepare your Work Area – The "ink" is sticky and can be messy. Be sure to clear a work space and have all your pens/tips/patterns ready to go.
Practice – Spend a little time practicing with the pen. As with any new activity it takes patience and practice to learn the techniques of a 3D pen.
Start With the Templates – Not only will your kit come with templates that you can put the clear plastic sheet over and then use the pen in a 2D manner, but there are also tons to choose from on the IDO3D website. This is an easy way to get used to the pressure required when working with the ink, to test how it spreads and hardens based on your use of the light, etc.
Check Out More Tips from IDO3D!
Our 3D Pen Fun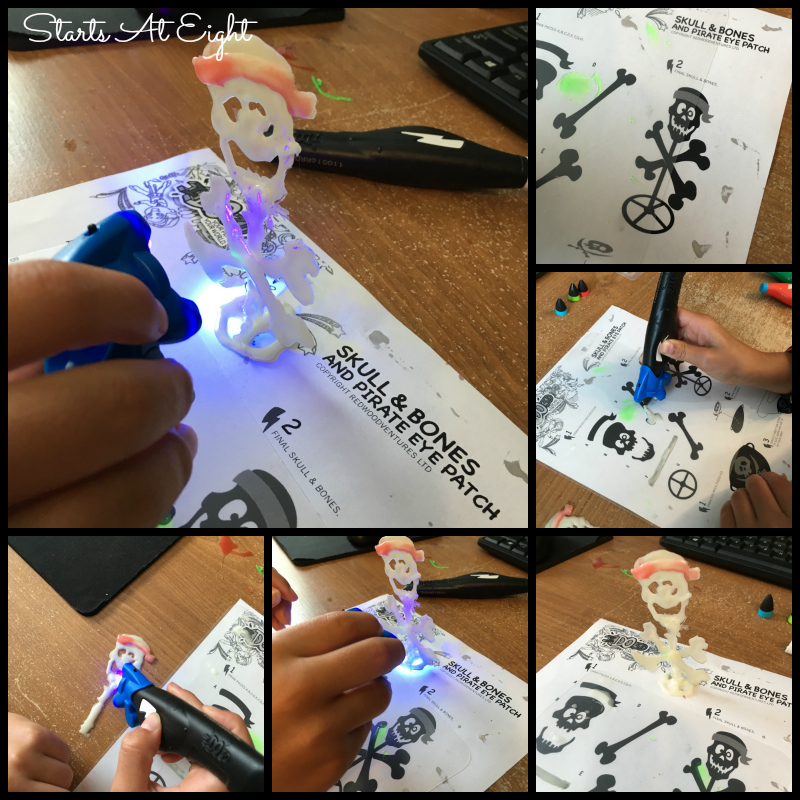 The number one thing that was most helpful in getting started with this 3D Pen were the templates. While the kit does come with a couple (see a picture below), the IDO3D website also has many more that you can print and use!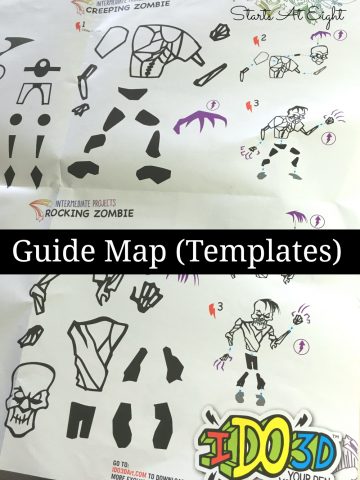 Check out our personal project video!!
Like IDO3D on Facebook | Follow them on Pinterest
Find them on Instagram (Tag your artwork #ido3d and they'll share it on their website!) | Tweet with them on Twitter
Subscribe to their YouTube channel
Purchase your own IDO 3D Pen
Here are a few places you'll find the IDO 3D Pen:
Michael's
Hobby Lobby
Walmart
Toys-R-Us
Target
Costco
Amazon